Carlisle ambulance driver 'blinded' by laser attack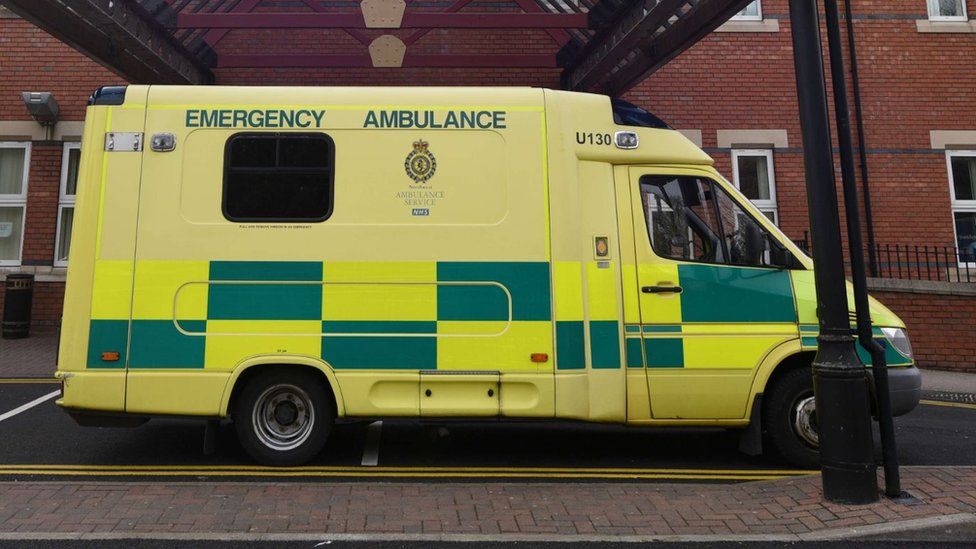 An ambulance driver was temporarily blinded when a laser was shone in her eye while she was responding to an emergency.
The technician said everything went black when a green light was directed at her as she was driving in Carlisle.
She was on her way to deal with someone who was struggling to breathe but had to pull over to avoid crashing.
The North West Ambulance Service said it was a "vile attack". The woman has made a full recovery.
The ambulance driver, who wished to remain anonymous, was treated at hospital for an extreme burning pain.
The North West Ambulance Service's operations manager Christine Jones said: "I am shocked and appalled that somebody has done such a cruel and dangerous thing to a member of our staff who was travelling at speed to help a patient in need.
"Not only could this have caused a huge road accident, it could have also lost precious minutes for a patient in dire need.
"Thankfully nobody else was injured and no lasting damage has been done but it could have been a lot worse."
In 2016, the ambulance service recorded 413 incidents of physical abuse towards staff, 20 of which took place in Cumbria.
Related Internet Links
The BBC is not responsible for the content of external sites.