Man rescued as kayak capsizes off Cumbrian coast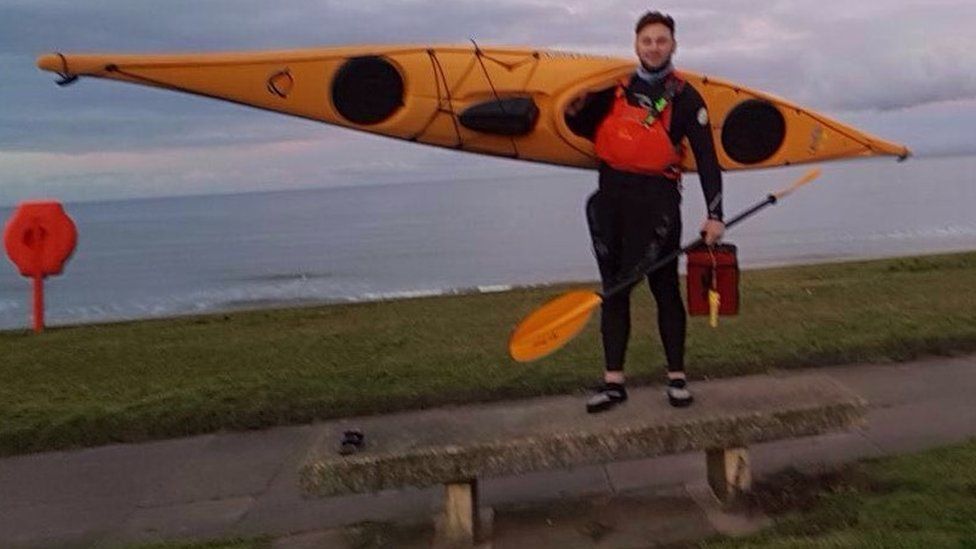 A kayaker was rescued off the coast of Cumbria after he capsized while attempting to cross to the Isle of Man.
After a two-hour search involving six lifeboat crews, the man, who has not been identified, was found and winched aboard a rescue helicopter.
The alarm was raised by the Belfast Coastguard Operations Centre at about 09:30 BST on Saturday.
The kayaker, who was not injured, was taken to Workington RNLI station and was checked over by a doctor.
An RNLI spokesman said: "Following an extensive search of a wide area lasting nearly two hours, the helicopter located the kayaker and his boat, and proceeded to winch him aboard.
"The fortunate kayaker was none the worse for his experience and did not require any immediate medical attention.
"He was taken by helicopter to Workington RNLI's lifeboat station and given a shower and hot drink. A lifeboat picked up his kayak and reunited it with its owner.
"It could have ended very differently."
The spokesman said the kayaker had been wearing "all the correct safety equipment" which "undoubtedly helped save his life".
However, he added a radio and a pack of distress flares "would have made locating him a lot easier".
Related Internet Links
The BBC is not responsible for the content of external sites.