St Bees boarding school to reopen doors in 2018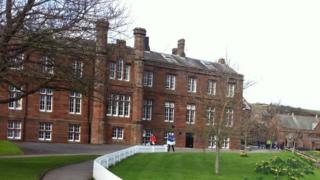 A 430-year-old boarding school in Cumbria which closed after student numbers dwindled is to reopen next year.
St Bees School, which had been struggling since the 2008 economic collapse, shut its doors in 2015.
Its new board of trustees has formed a partnership with Shenzhen International - which runs a college near Hong Kong offering UK educational qualifications.
The independent day and boarding school will reopen from September 2018.
A statement from the trustees said: "A fully operational school brings many contingent benefits directly to the village and area.
"There will be new employment opportunities for local people at many levels."
It also said that the reopening would bring new families to the area.