Sellafield nuclear leak would be 'intolerable risk'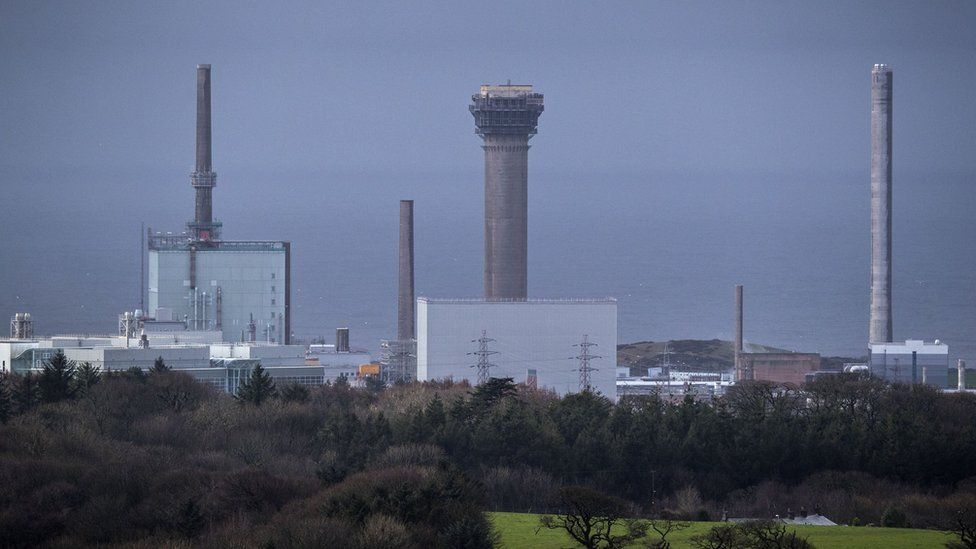 Some plutonium canisters at Sellafield are decaying faster than anticipated and a leak would lead to "intolerable risk", the spending watchdog has found.
The Nuclear Decommissioning Authority (NDA) is to spend up to £1bn on "extra layers of packaging" to make the affected containers safe.
The NDA said it welcomed the report and was considering its findings.
It criticised the cancelling of three projects at Sellafield, despite £586m already being spent on them.
The report said that while £470m had been achieved in efficiency savings, the NDA did not know their make-up and had admitted a proportion did not represent "genuine savings".
It added: "The strategic decisions the NDA takes around prioritising activity at Sellafield could be profoundly changed and improved by better, more evidence-based assessments.
"The NAO has found that the role of the NDA is unclear and this could put at risk the progress we are now seeing at Sellafield."
Amyas Morse, head of the NAO, said: "The NDA, for its part, needs to do a better job of explaining what progress it has made and what it will achieve over the next two to four years so Parliament can hold it to account."
The Sellafield site is not due to be fully cleared until about 2120.
NDA chief executive David Peattie said: "We welcome the report, which reflects the hard work going in to building a more effective NDA, our focus with Sellafield on making and demonstrating better progress in the clean-up and decommissioning work.
"However, as the NAO rightly highlights, there is still much more to be done including on how we better evaluate and demonstrate progress.
"The recommendations will inform and support our ongoing work to improve and strengthen the role of the NDA and continue our upwards trajectory of progress at Sellafield and across our other 16 nuclear sites."
Related Internet Links
The BBC is not responsible for the content of external sites.