'Black henna' tattoos leave boys with chemical burns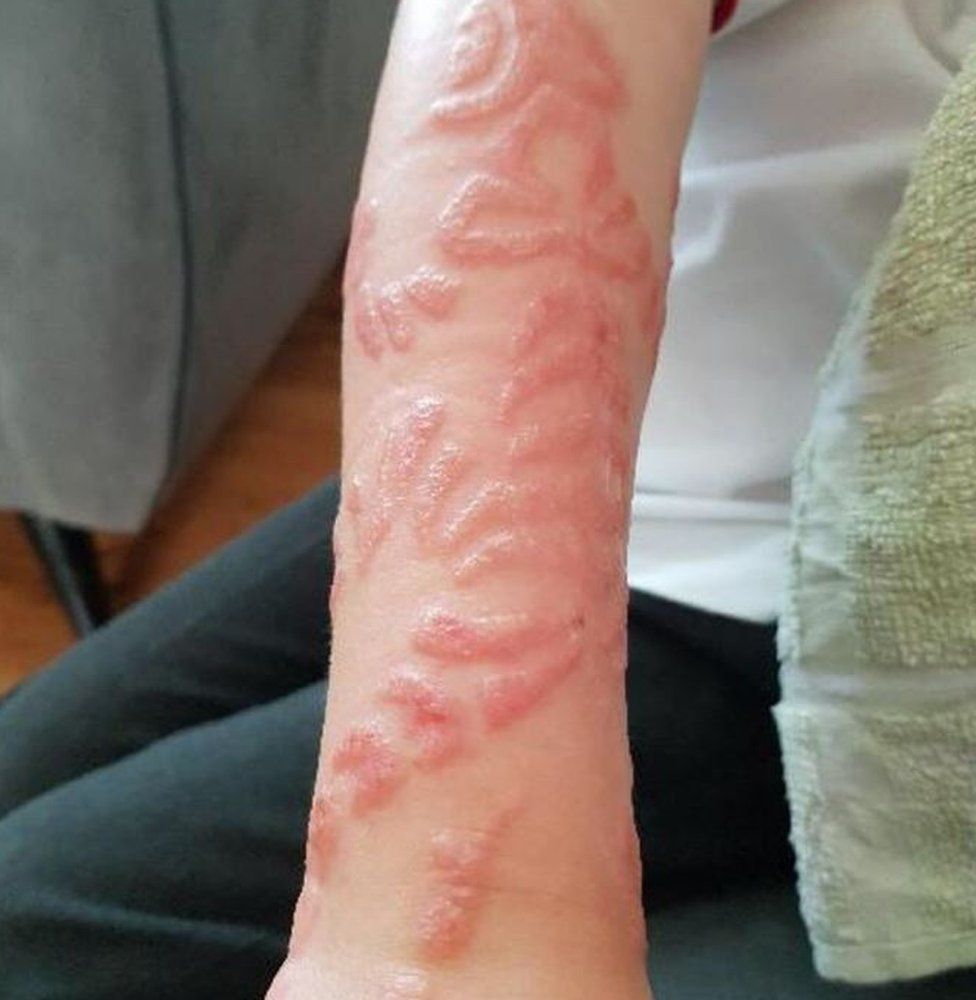 Two boys have been treated for chemical burns after having "black henna" tattoos on holiday.
Nathaniel, 13, and seven-year-old Kane, from Ryhope, Sunderland, had the tattoos done on the last day of their family holiday in Majorca.
But a week later the tattoos were "sore and itchy" and starting to blister, and the brothers were referred to Newscastle RVI's burns unit.
The British Skin Foundation said it was illegal to use "black henna" on skin.
The boys' mother Carrie Archibald said a week after having the tattoo Kane began complaining about a "raised area" on his arm.
She said the tattoo was "horrendous" and added "they were starting to blister, they were really red, really sore".
She said Newcastle's Royal Victoria Infirmary referred the boys to the burns unit with chemical burns.
Nathanial's skin is healing, but Kane's is still "quite bad" and the family are not sure yet whether the boys will be permanently scarred.
"The last few weeks has been really bad, really stressful, and you never ever want your children to suffer like that," Ms Archibald said.
"If we had any suspicion that henna was dangerous to the skin then we certainly wouldn't have let our boys get anything like that."
Consultant dermatologist Dr Anton Alexandroff said so-called black henna was not actually henna, as natural henna should be red.
Black henna contains a chemical called paraphenylenediamine, or PPD for short, which is illegal to use it on skin in the EU
The spokesman for The British Skin Foundation said it could cause "permanent consequences" to the skin.
Dr Alexandroff said: "It's shocking that so many people use it. The majority of people think it's henna. It's not henna, its a completely different chemical.
"Ideally people shouldn't have henna tattoos, but if you are going to, get red henna tattoos but not black."