Northern resumes shuttle service on Lakes Line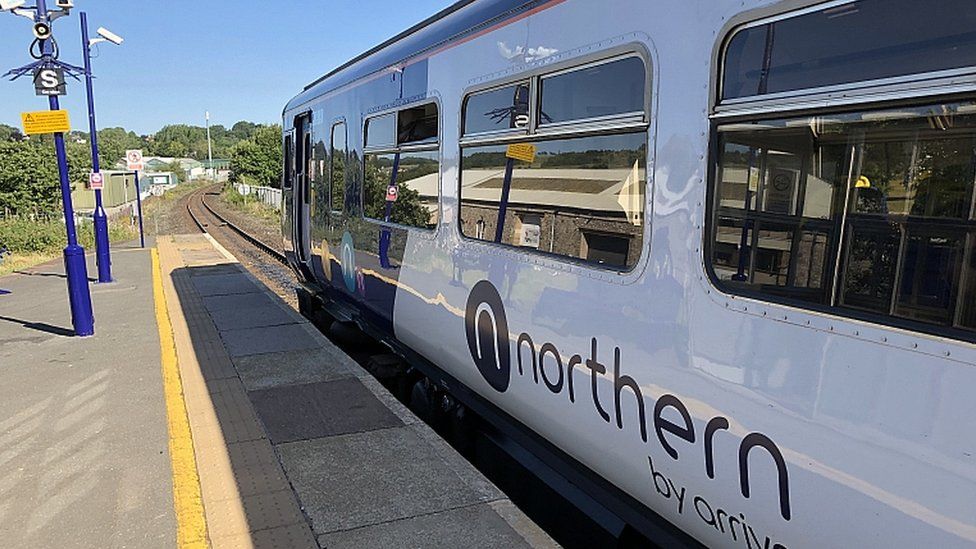 Northern Rail services are running again on a stretch of line in Cumbria for the first time in almost a month.
The company restarted services on the Lakes Line between Oxenholme and Windermere at 06:30 BST.
It said it planned to run 12 shuttle services a day until 20:00, with buses filling in gaps caused by crew breaks.
Northern said it was working to "restore a reliable rail service, both for Cumbrian residents and the many visitors who enjoy the Lake District".
But former Liberal Democrat leader and MP for Westmorland and Lonsdale, Tim Farron, said: "Over the past few months Northern have taken underperformance to new heights in the North West and created misery for thousands of people's lives.
"Here in Cumbria, Northern simply gave up trying to run any trains at all on the Lakes for an entire month.
"We are now left in this unbelievable situation where they are running a limited service on the line, but with rail replacement buses at the same time because they have such little confidence in their own ability to actually run trains."
A Department for Transport spokesman said it was working with Northern for "a full resumption of services" on the line as soon as possible.
Related Internet Links
The BBC is not responsible for the content of external sites.