Northern Rail defends suspended Lakes Line service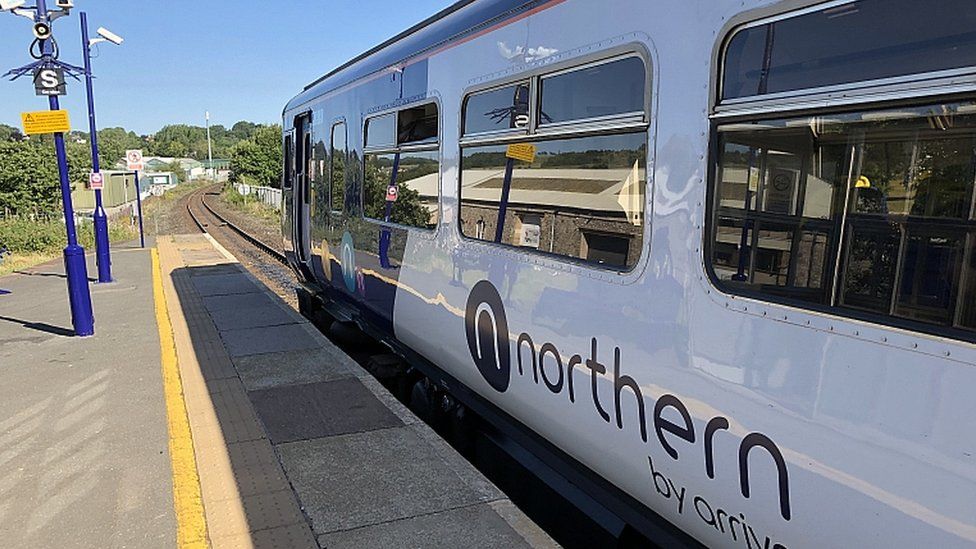 Northern Rail has defended axing trains in the Lake District for almost a month amid claims the area was "sacrificed" to protect services elsewhere.
Passengers on the Lakes Line between Oxenholme and Windermere were without trains from 4 June due to problems with the introduction of new timetables.
A shuttle service was only reinstated on 2 July.
The firm told Cumbria councillors a lack of trained drivers meant it had "no choice" but to halt services.
A representative from the company faced tough questions at a meeting of Cumbria County Council's South Lakeland Local Committee earlier.
Council deputy leader Ian Stewart said: "It was obvious in the responses Northern gave to members' questions that the Lakes Line had been sacrificed.
"They moved resources away from the Lakes Line. That's appalling.
"There have been inconsistencies in the way Northern have operated in our area compared to others areas within the franchise."
Pete Myers, stakeholder manager for Northern, said: "We are part of a network and it was in this region particularly that driver training requirements were most prevalent. That's why the decision was made to suspend services.
"There was certainly no disrespecting the Lake District or not recognising how import Windermere is as a tourist destination, but there was really no choice at the time."
Mr Myers said the introduction of new timetables meant rolling stock had to be relocated and that trains moved on to the Lakes Line required drivers to undergo additional training.
"It's not like a car, you can't just jump into a train and drive it. Drivers had to be trained and that is the position we were in", he added.
But Mr Stewart said: "You have to know your business and the first principle of management that I learned was, there should be no surprises.
"The fact is simply that Northern have not done very well by their passengers."
Related Internet Links
The BBC is not responsible for the content of external sites.