United Utilities wants more water from Lake District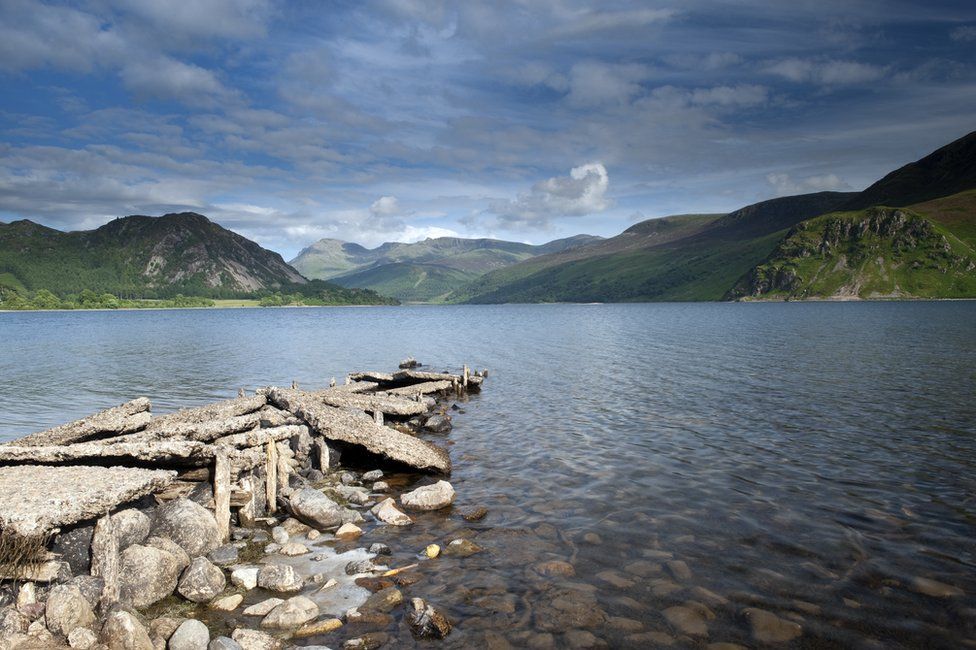 Permission is being sought to take more water from three of Cumbria's lakes to safeguard supplies.
United Utilities, which provides water for the north-west of England, has applied for drought permits for Ullswater and Windermere and a drought order for Ennerdale Water.
It is the first time it has done so since 2010.
Water services director Martin Padley said it was not a decision the company had "taken lightly".
Helen Apps from the company said the applications were "very unusual".
"It is an indication of just how particularly dry the weather has been," she said.
The amount United Utilities can abstract from the lakes is normally limited to protect fish when river levels fall below a certain point.
It has applied to the Department for Environment, Food and Rural Affairs for a drought order allowing it to take more from Ennerdale.
The company has also applied to the Environment Agency for drought permits allowing water to be taken from Windermere and Ullswater despite low river levels.
This would reduce the amount it would need to take from Haweswater and Thirlmere reservoirs, allowing for increased storage there for longer-term use.
Ennerdale requires permission from a higher authority because it is a site of special scientific interest and feeds the River Ehen, a conservation area.
If there are objections, a public inquiry may be held at which the company would be required to demonstrate what other measures it had taken to control demand and deal with leaks.
In previous inquiries there have been objections from conservationists and boat owners, who can be affected if lake levels drop.
United Utilities supplies water to the north-west of England, including Cumbria, Lancashire, Manchester, Liverpool and parts of Cheshire.
Related Internet Links
The BBC is not responsible for the content of external sites.