Carlisle death crash mum was 'arrested over drug-driving'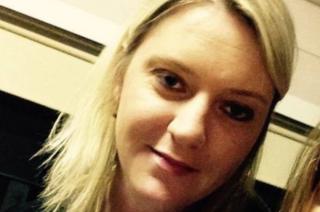 A mum of two killed in a head-on road crash had been arrested the previous evening on suspicion of drug-driving, an inquest has been told.
Lauren Filer died in a crash on the A689 at Walby, near Carlisle, in Cumbria, on 19 February 2017.
The 27-year-old sales assistant from Annan, Dumfries, "crossed on to the opposite lane" and hit another car, the inquest in Cockermouth heard.
She was in custody the night before having been arrested in Gateshead.
Assistant Cumbria coroner Simon Ward was told a test found that ecstasy and diazepam were present in Miss Filer's blood.
Driving 'erratically'
A custody sergeant who saw her shortly after 07:00 GMT on 19 February found her to be "intoxicated", the inquest heard.
However, at 12:30 she was deemed "fit" and "safe" for release by the same officer who knew she would be driving home.
Both drugs, and by-products of them, were in her system at the time of the fatal crash which happened at about 14:00.
A female passenger in another car reported Miss Filer's vehicle being driven "erratically" and "dangerously" several miles before the crash.
She recorded it on her mobile phone and told police: "I filmed this car as it weaved around the carriageway."
The inquest continues.