Call for ashes scattering area on Windermere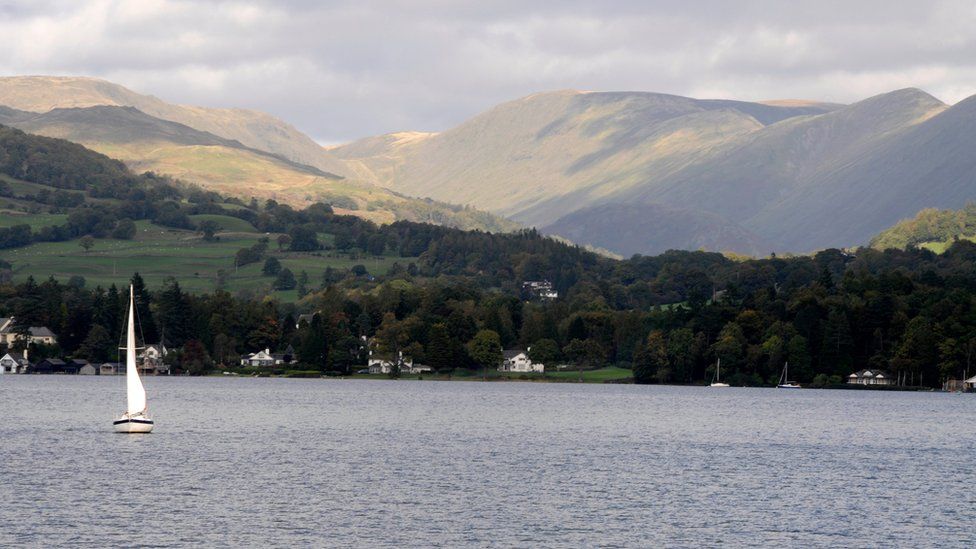 A leading Hindu is calling for the creation of a dedicated area for scattering ashes on Windermere, England's largest lake.
Rajan Zed, president of the Universal Society of Hinduism, said the Lake District spot is popular for the spreading of cremated remains.
He said a new road and platform should be built to allow grieving families to gather officially by the lake.
No plans have been submitted to the Lake District National Park Authority.
Mr Zed said an official area for scattering ashes would benefit not just Hindus but anyone who wants to spread ashes on the water.
Speaking at a conference in the US state of Nevada, he called on the Lake District authority and UK government to "earnestly delve into developing this dedicated area for scattering cremated remains in view of substantial numbers of Hindu populace in England".
He said a gazebo should be built on the proposed platform "so that grieving families and friends could gather and perform the last rituals properly, respectfully and peacefully".
Mark Eccles, head of park management for the Lake District National Park, said anyone scattering ashes needs the permission of the landowner but "there's usually nothing to stop you from having a ceremony" in national parks.
He said it was "fine to use water with some caveats".
Mr Eccles added: "For inland rivers or lakes, contact the local Environment Agency to check there is no nearby water supply, and try to avoid areas where people might be swimming, fishing or boating while you're doing the ceremony."
Related Internet Links
The BBC is not responsible for the content of external sites.