South Lakeland District Council in £600k overspend warning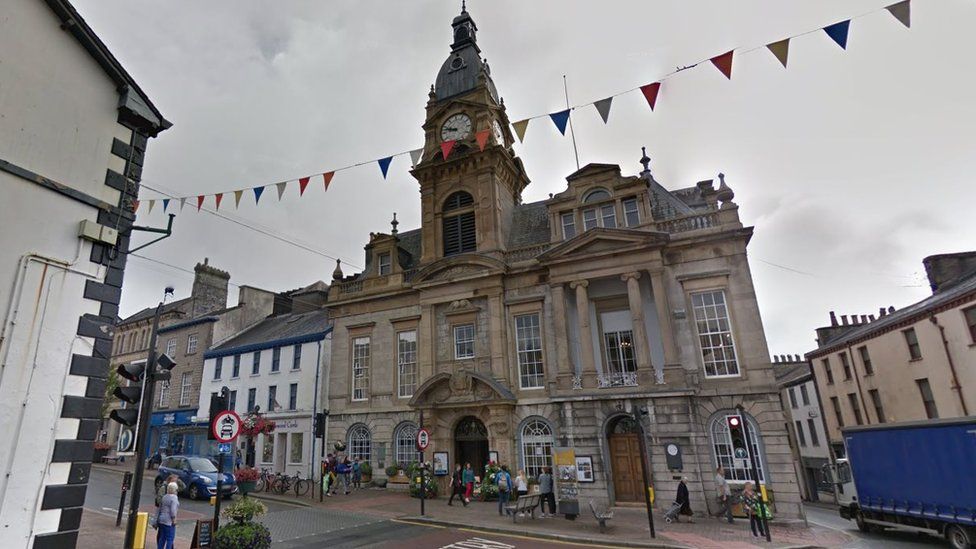 A council is on course to have a £600,000 gap in its budget by March, a committee has been warned.
It equates to 2% of the South Lakeland District Council's total expenditure, the authority's overview and scrutiny committee heard.
A drop in income and overspend on services such as kerbside recycling were to blame.
The council said it was working to avoid the gap, having now identified the projected shortfall.
Cabinet member for finance Andrew Jarvis said: "The management team are working on actions to mitigate that and it has helped to have early visibility of this issue."
Mr Jarvis said: "Income is £160,000 behind plan in the year-to-date. The current view does not suggest that will improve. We are currently forecasting a £330,000 deficit in just this one area."
David Sykes, director for people and places, said fewer planning applications for large housing sites, which yield bigger fees for council planners, were one reason for the fall in income.
The council's kerbside recycling is also expected to overspend by £174,000.
A dry summer which saw fewer households cutting their lawns saw income from green waste fall by £28,000.
But the bright weather led to an increase in income for the council's car parks.
In the year to date, these had generated £260,000, which was ahead of target, although usage falls during winter.
Related Internet Links
The BBC is not responsible for the content of external sites.