Windermere ferry reopens six months after fire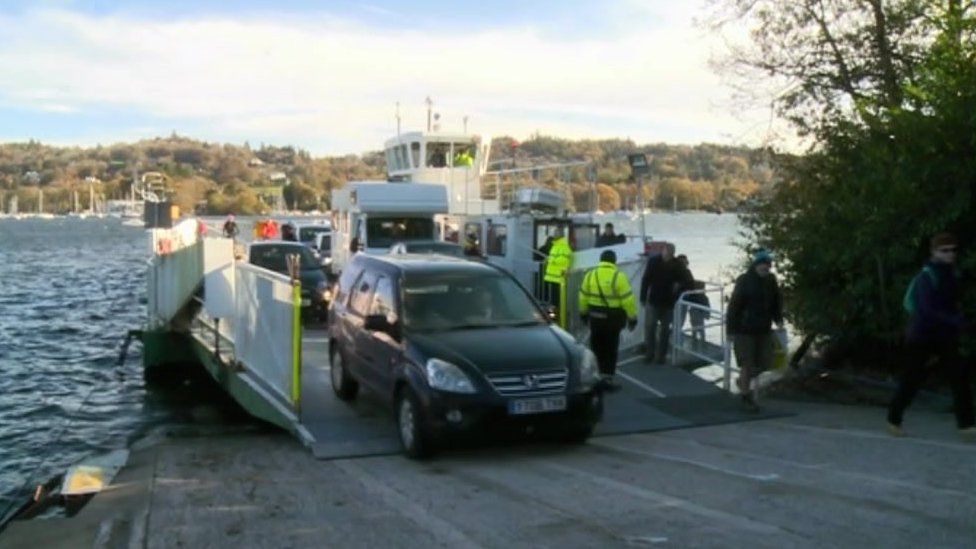 A car ferry across Windermere is back in business almost six months after a fire put it out of action.
The Mallard, which links the east and west coasts of England's largest lake, has had a new engine fitted.
Commuters and businesses welcomed the re-launch of the ferry on Saturday.
While the ferry was closed, motorists had to drive around the 10.5 mile (17km) long lake.
One driver told the BBC he had seen a "very big increase" in his car's use of fuel and mileage since the ferry closed.
"Hopefully this should put everything back to normal for me," he said.
Matt Freeman, owner of The Hatch coffee bar at Far Sawrey, said he had seen his turnover drop while the ferry was closed.
Nick Raymond, of Cumbria County Council, said engineers had "worked tirelessly to get it back as soon as possible".
He said: "Clearly the absence of the boat has been a problem for a lot of people."
The Mallard has capacity for up to 18 cars and 100 passengers, with a crossing every half hour.
Related Internet Links
The BBC is not responsible for the content of external sites.