Sellafield 'hit by delays and £900m overspend'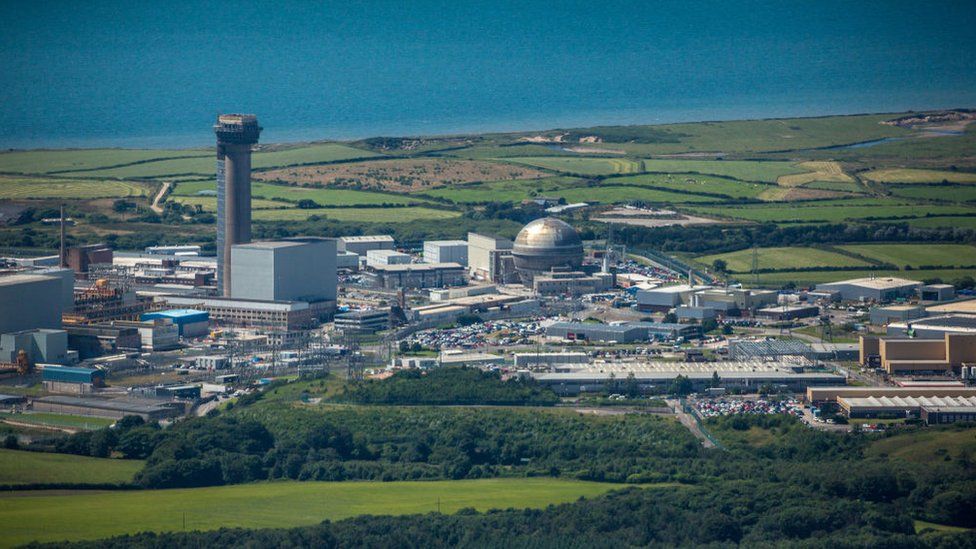 Costs of major projects in the run up to decommissioning Sellafield's nuclear site are likely to over-run by £913m and face long delays, a report says.
The Public Accounts Committee also said the Nuclear Decommissioning Authority (NDA) had cancelled three projects since 2012, costing taxpayers £586m.
The committee said in its report it remained sceptical about the NDA's long-term strategy at the site.
But the NDA said the report recognised improvements had been made since 2015.
Despite the progress since that previous inspection, the committee found delays and expected cost over-runs with 14 major projects, which have an overall estimated total cost of £6bn.
The committee added the NDA had not fully reviewed why its projects ran into difficulties.
Sir Geoffrey Clifton-Brown, deputy chairman of the committee, said: "The government's oversight of the NDA's performance could and should be much better, particularly on projects at Sellafield that cost a considerable amount of public money.
"This report follows the committee's earlier report into the NDA's Magnox contract.
"The NDA failed in both the procurement and management of this contract and cost the taxpayer £122m."
Its report questioned whether the authority was "achieving the wider economic benefits that would help justify the vast amounts of public investment at Sellafield."
The NDA said it would respond in full to the committee's evidence at a later date.
But a spokeswoman said: "The report recognises that since 2015, when the NDA announced its intention to make Sellafield Ltd a subsidiary of the NDA, significant milestones in reducing risk at our largest and most hazardous site have been met.
"It also recognises the improvement that has been made in reducing delays and expected cost overruns."
She added "building on this improving trajectory" remains a "priority".
Related Internet Links
The BBC is not responsible for the content of external sites.