Carlisle man had stun gun disguised as torch for 'self-defence'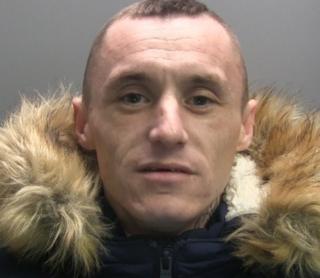 A man who was found with an illegal stun gun disguised as a torch has been jailed for five years.
Michael John Kenney, 27, bought the weapon for £50 for "self-defence" as he owed £20,000 to "dangerous criminals", Carlisle Crown Court heard.
Forensic testing concluded the device was not operational, even after its batteries had been charged.
Kenney, of Bowscale Close, Carlisle, was jailed after admitting possessing a disguised firearm.
The device was found in a safe in Kenney's bedroom during a police search on 25 January.
Judge James Adkin said there were no exceptional circumstances to reduce the minimum five-year prison term.
"He knew it was a weapon and what it was designed for, and kept it as such," said Judge Adkin.