Coronavirus: Barrow leaders call for new restrictions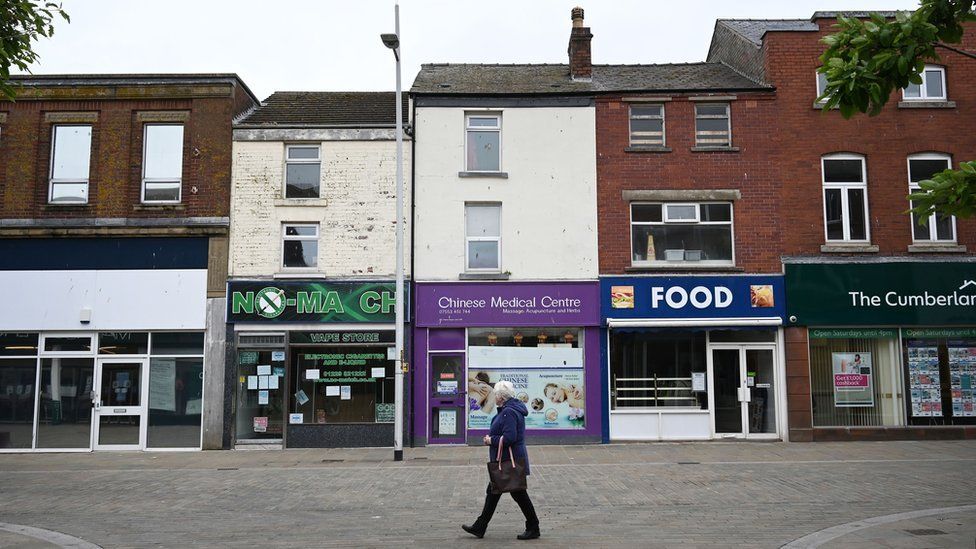 Authorities in part of Cumbria have asked the government to impose new restrictions following an "alarming" rise in coronavirus cases.
The move would make it illegal for people in the Barrow Council area to mix with anyone they do not live with, or who is not in their support bubble, in their home or other indoor settings.
Anyone who fails to comply could be fined by the police.
Data shows an infection rate of 200 people per 100,000.
People from different households would not be allowed to mix in their gardens and limits would also be placed on non-essential travel, although exceptions would apply.
Just hours after the request was made, a woman was fined for ignoring an order to isolate because she had been in close contact with someone with Covid-19.
Cumbria Police said she was spoken to by a tracing official but 25 minutes later took a taxi to a pub.
Supt Carl Patrick said: "This was a blatant breach and put all those this woman came into contact with at unnecessary risk."
"The infection rate is rising at an alarming speed and we are now in equivalent position to where we were in March," said councillor Peter Thornton, acting chair of the Area Outbreak Board and deputy leader of Cumbria County Council.
"This is not scaremongering. If we all pull together now we may be able to avoid a full lockdown in the future."
Barrow Borough Council leader Ann Thomson described it as "the most serious situation possible" and said "decisive action" must be taken.
Barrow's Conservative MP, Simon Fell, cited "the steady drumbeat of more hospitalisations and the real and present danger of more deaths".
The percentage of people in the area testing positive for Covid-19 has tripled from 4% to 12% over the last three weeks, according to Colin Cox, Cumbria's director of Public Health.
"What we're seeing is the virus circulating generally in the community and increasing spread from younger to older and more vulnerable people," he said. "That's why we must do something different."
Eight-two people in Barrow have died this year as a result of coronavirus.
Related Internet Links
The BBC is not responsible for the content of external sites.