Sellafield and Fukushima work on robotic decommissioning technology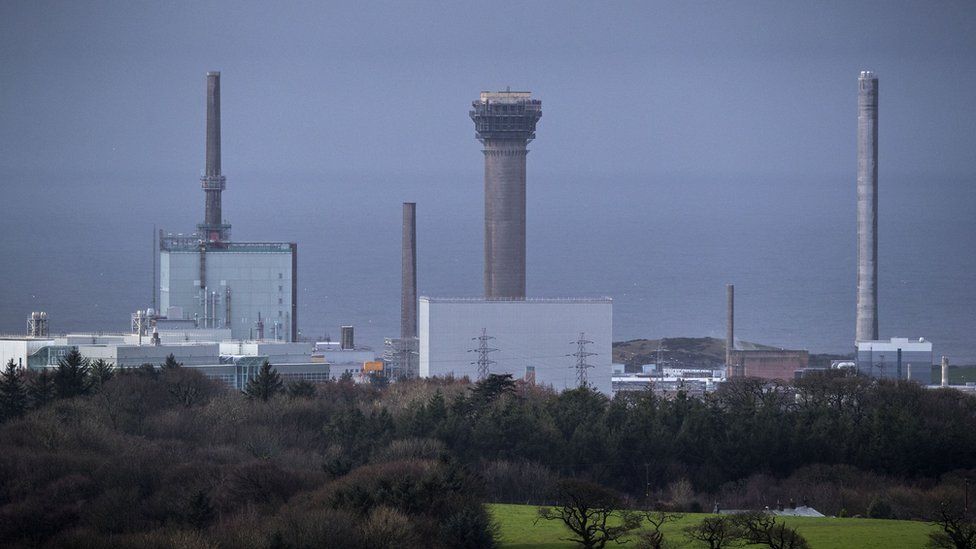 Robotic technology is to be used to decommission old nuclear sites such as Sellafield in Cumbria and Fukushima Daiichi in Japan.
A new £12m partnership will see the UK and Japan work together to develop new systems.
Long-reach robotic arms will be faster and reduce health risks, bosses say.
Adrian Simper, from the UK's Nuclear Decommissioning Authority (NDA), said they could tackle "complex work safely, securely and cost-effectively".
"This unique international collaboration allows us to pool expertise and experience from Japan," he said.
Fukushima Daiichi was hit by an earthquake and tsunami in March 2011 which destroyed key cooling functions and resulted in a triple meltdown.
More than 470,000 people had to be evacuated from their homes as a result.
The two countries will also research fusion energy, a low-carbon method of generating power via the heat produced by nuclear fusion.
Amanda Solloway, UK minister for science, research and innovation, said this "could offer a limitless source of clean energy".
"This innovative research alliance with Japan will ensure we share our expertise in robotics to address complex challenges such as nuclear decommissioning, while helping to secure highly-skilled jobs across the country as we build back better from the pandemic," she said.
The four-year funding for the project will be provided by UK Research and Innovation (UKRI), the NDA and Japan's Tokyo Electric Power Company (TEPCO).
TEPCO chief decommissioning officer Akira Ono said "robotics and remote-control technology is one of the most important key success factors" for Japan's fuel debris retrieval project.
Related Internet Links
The BBC is not responsible for the content of external sites.