Cumbria coal mine: Company 'disappointed' by public inquiry move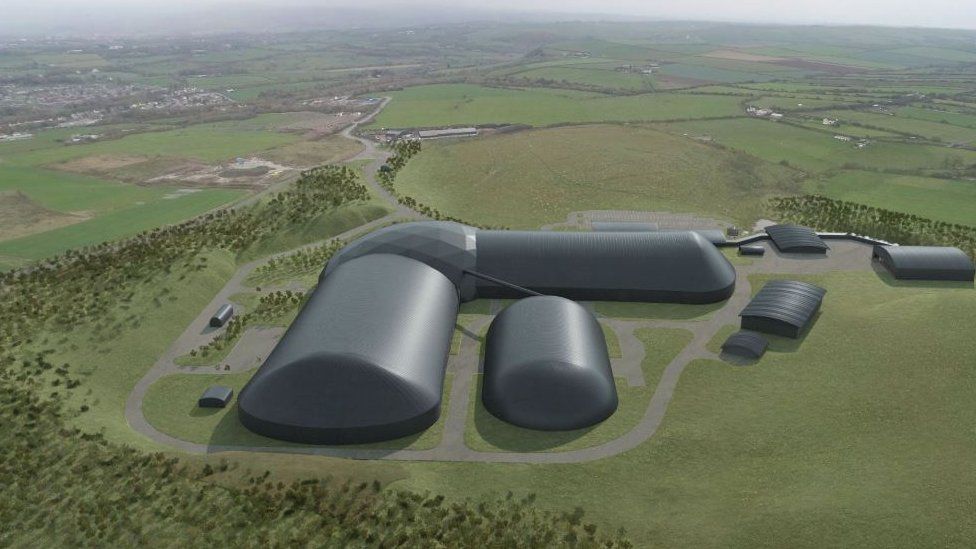 The company planning to build a coal mine in Cumbria has said it is "very disappointed" at the government's decision to hold an inquiry.
West Cumbria Mining (WCM) was initially granted permission for the pit near Whitehaven by the county council and the government declined to intervene.
WCM said Woodhouse Colliery would "fully conform" to climate policy.
If approved the first deep mine in the UK for 30 years would extract coking coal for the steel industry from the seabed off St Bees, with a processing plant at Kells, in Whitehaven.
WCM said the mine would "assist the steel industry migration towards the government objective of a zero net carbon emissions target by 2050".
The company said the government had twice considered "calling in" the application for an inquiry after plans were approved for a third time by Cumbria County Council in October, although the council has since decided to review that decision.
WCM chief executive Mark Kirkbride said it was "distressing" that Communities Secretary Robert Jenrick had "reversed the two previous decisions not to 'call in' the project".
Mr Jenrick claimed the U-turn had been prompted by new advice on carbon emissions from government climate advisers and said the proposal was of "more than local importance".
"This appears to be in response to ill-informed comments rather than complying with established policy," Mr Kirkbride said.
He said it was "abundantly clear" the mine would be "beneficial" to the local area with the creation of jobs, as well reducing the amount of coal imported into the country.
Mr Kirkbride said WCM was now preparing for the inquiry.