Wanted man who spat at arresting officer jailed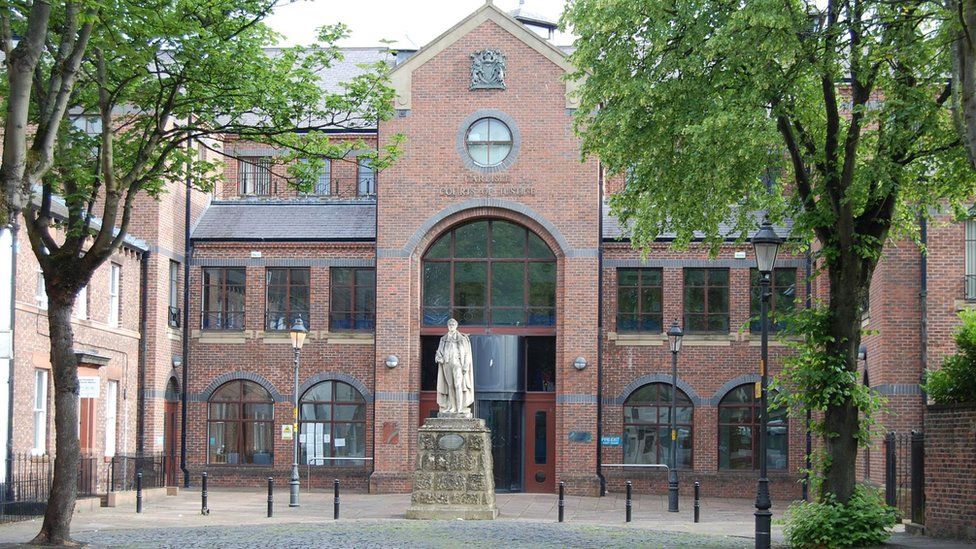 A wanted man who spat at a police officer and punched another as they tried to arrest him has been jailed.
Reece Bellas, 29, also tried to eat his own mattress when officers executing a warrant arrived at his home on 17 February, Carlisle Crown Court heard.
Bellas, of Newton Road, Carlisle, admitted actual bodily harm assault and two emergency worker assaults.
Jailing him for a year, the judge told Bellas "emergency workers deserve the protection of their health".
The court heard he was wanted for a separate offence when officers called at the property last month.
He became aggressive, punching one officer in the eye, before pulling and twisting his ear, causing "excruciating pain".
He then tried to eat his mattress and spat at another officer, who used a pillow to block it.
After incapacitant spray was used Bellas banged his head on the inside of a police van and, when told he would be placed straight into a cell in custody, warned: "There's going to be a bloodbath. Watch what happens.".
The court heard he had since written apologies to the officers involved.
In sentencing, Recorder Richard Archer told Bellas: "These officers put themselves at continued and daily risk by going into homes, confined spaces and into cells.
"When they do that during the course of a global pandemic, they expect - and in my judgement deserve - the protection of their own health by the sentences that the court imposes."
Related Internet Links
The BBC is not responsible for the content of external sites.