Piel Island's Ship Inn: Petition started to save pub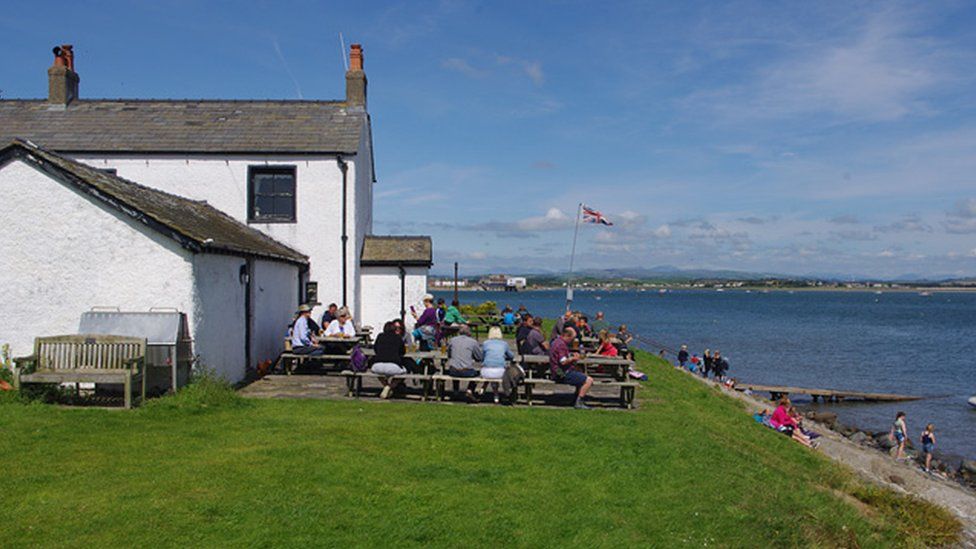 A petition has been started to save a pub on a small island whose only other buildings are three houses and the ruins of a 14th Century castle.
The Ship Inn on Piel Island, off the Cumbrian coast near Barrow, has been closed during lockdown.
Barrow Council said the pub's tenants had asked to leave and the authority was looking for a new operator.
Supporters of the petition have called it "the jewel in the crown" of the area and a "vital part of our heritage".
Ian Baker, who also signed the petition, said the pub was "integral to attracting visitors to this small but historic island".
"The entire island was given to the people of Barrow to serve as a memorial to those who died in the First World War," he said.
"To honour the fallen we need to do all we can to attract people to the island - having a public house on the island helps attract people."
"The Ship Inn has been a pub for 300 years and we would like to keep it that way for families to enjoy a good meal and refreshing drink," they said.
Barrow Council leader Ann Thomson said the pub was "at the heart of island life and there are no plans on our part to change that".
"Our ongoing goal is to ensure that Piel Island is open and safely accessible to both local visitors and tourists," she said.
The authority plans to find an operator to run the pub and maintain the island in an environmentally-friendly way.
Related Internet Links
The BBC is not responsible for the content of external sites.