Cumbria cinemas share government culture emergency funding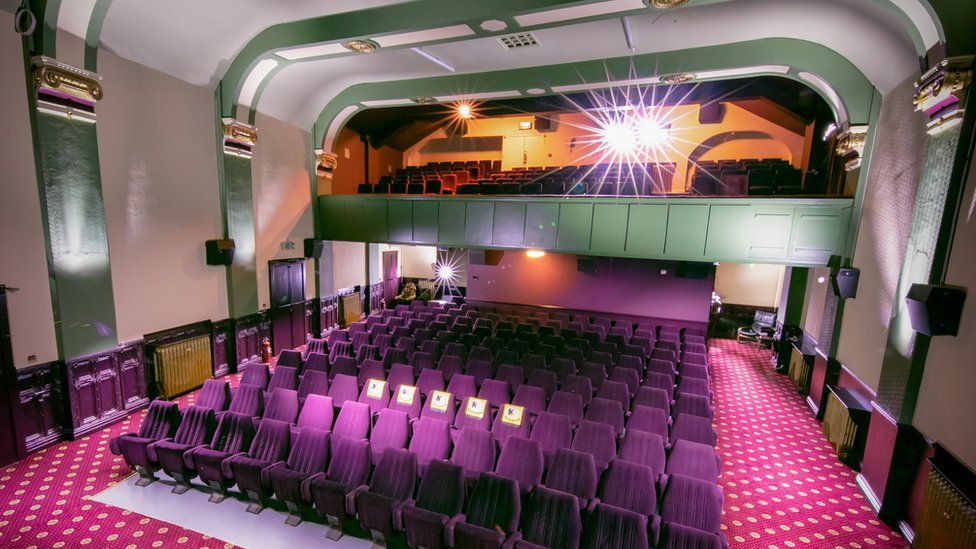 Cinemas have welcomed additional emergency Covid funding which will "keep them afloat".
Dame Judi Dench said local cinemas were "a vital part of our cultural lives".
Keswick Alhambra owner Carol Rennie said the money was a "very welcome acknowledgement of the value and importance of our sector".
"It has helped keep us afloat in these very hard times," she said.
Cinemas in Cumbria and the North West will receive £358,857, on top of £2.5m already awarded from the fund to independent cinemas in the region.
Alhambra, Keswick - £9,747
Alhambra, Penrith - £64,934
Cinemac, Macclesfield - £45,997
Regent Cinema, Marple - £19,155
Roxy Cinema, Ulverston - £26,313
Royalty Cinema, Windermere - £67,031
The Island Cinema, Lytham St Annes - £43,567
Zeffirellis/Fellinis, Ambleside - £82,122
Dame Judi, who is a patron of the Theatre by the Lake which hosts the Keswick Film Festival, said local cinemas were "places where people come together for a shared experience and have inspired many to make their careers on screen".
"We need to make sure that generations today and in the future have the same opportunities to enjoy and take part in the communal big screen experience," she said.
British Film Institute chief executive Ben Roberts called the funding a "lifeline to survival".
Related Internet Links
The BBC is not responsible for the content of external sites.