Carlisle ex-police officer 'devastated' by £3k Royal Mail scam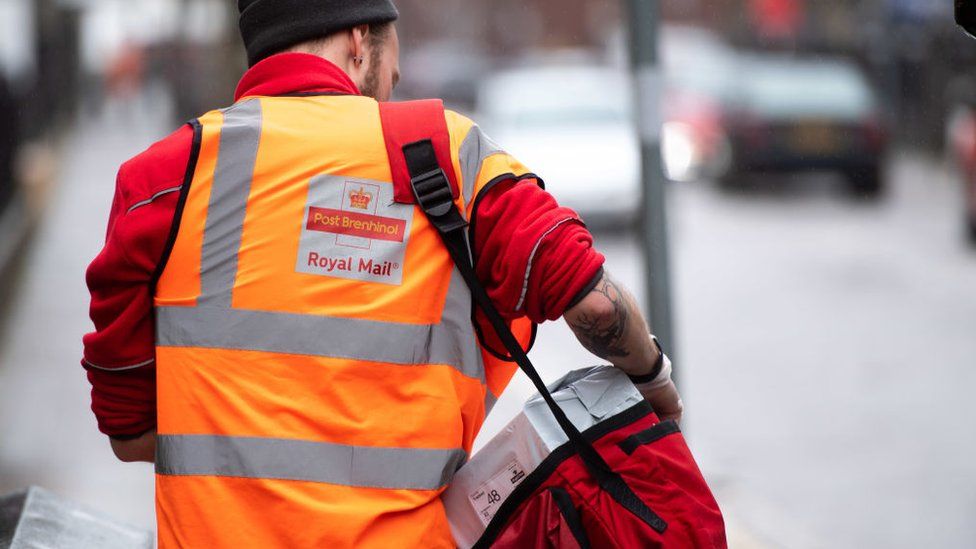 A retired police officer was left "devastated and embarrassed" when scammers posing as the Royal Mail conned him out of £3,000.
The man, who wanted to be known only as Alan, said he thought the con-artists were "legitimate and credible" when he spoke to them on the phone.
He had fallen prey to a scam text message that claimed a parcel was awaiting delivery.
Royal Mail has confirmed it would never send such a text message.
Victims receive a text purporting to be from the company which reads: "Your Royal Mail parcel is awaiting delivery. Please confirm the settlement of 1.99 (GBP) on the following link".
The message then links to a website mocked up to look like an official site.
The page requests personal and payment details, which fraudsters use to steal the victim's identity or target them with further scams.
In Alan's case, which happened on 27 March, the scammers used his details to call him back, pretending to be his bank alerting him to the deception.
The fraudsters then got him to transfer money to a new account they claimed to have set up for him.
The money has since been refunded by the bank.
Alan, a police officer of 25 years from Carlisle, said the crooks appeared "so credible" because they were able to provide details about his account, including that he had pending payments.
He even went online while speaking to them to search their phone numbers which "came back as legitimate". This was because the scammers were able to imitate genuine numbers.
Alan said he was "devastated and embarrassed" when he realised he had been duped.
"I used to give people advice for over 25 years on scams and I was caught out," he told BBC Radio Cumbria.
"I thought 'how can I tell my wife and family? They will laugh at me at me and say how stupid are you'."
He said he felt "helpless and angry", adding: "It's one for everybody to be aware of.
"I wouldn't class myself as vulnerable, I have a previous life of explaining to people what to do and I got caught.
"If you have any doubt whatsoever just put the phone down, don't explain yourself."