Coronavirus: Caution warning as Cumbria heads for biggest rise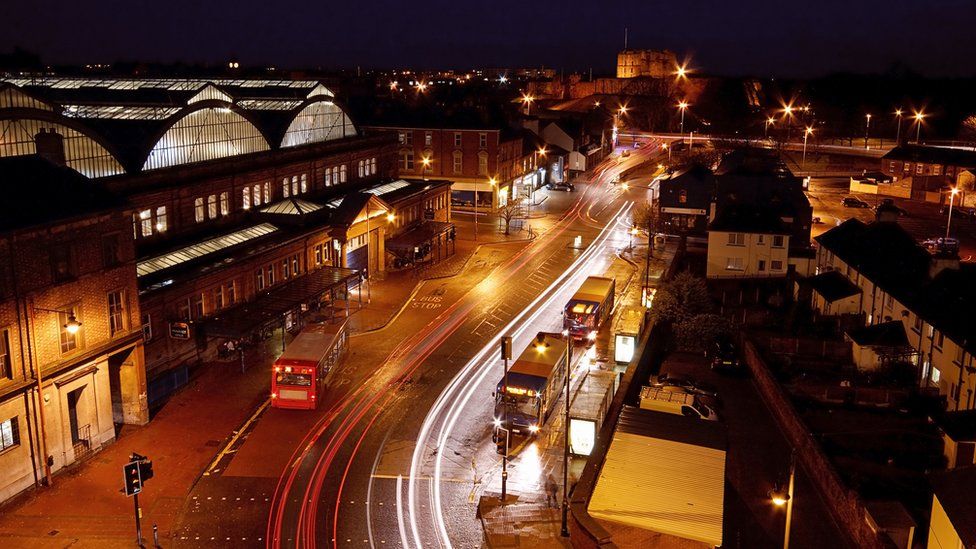 Health bosses in Cumbria are warning people to follow coronavirus precautions as the county is on course for its biggest weekly rise in cases.
Hospitals are coming "under more pressure" because of a rise in Covid-19 patients, the council warned.
Cumbria's case rate is 660 per 100,000 people. England's average is 507.
The council said there were 54 Covid-19 patients in Cumbria's hospitals in the week to this Tuesday, compared with 31 in the previous seven days.
For the past four weeks Carlisle has seen the biggest rises in the county.
Dr Matthew Saunders, consultant in public health at Cumbria County Council, said: "We are now entering uncharted territory and it is hard to predict how high infection rates will rise in the absence of lockdown restrictions.
"The impact of increasing infections is now being widely felt across the county's economy as thousands self-isolate and this is creating real difficulties for employers.
"While numbers in hospital remain significantly below previous highs, they are increasing, and this is putting additional pressure on hospitals already facing extremely high levels of demand for non-Covid care."
Dr Saunders said he "strongly encourages" people to "behave with caution", especially if they are vulnerable or in frequent contact with vulnerable people.
He said: "Wearing a mask in busy indoor spaces will help, as will washing hands regularly, avoiding crowds and giving people space.
"I'd also remind people that the whole test and trace system is one thing that has not changed, there is still a legal requirement to self-isolate if you test positive for Covid-19, or if you are asked to by NHS Test and Trace."
Related Internet Links
The BBC is not responsible for the content of external sites.