Keswick 'park and sail' scheme aims to cut traffic woes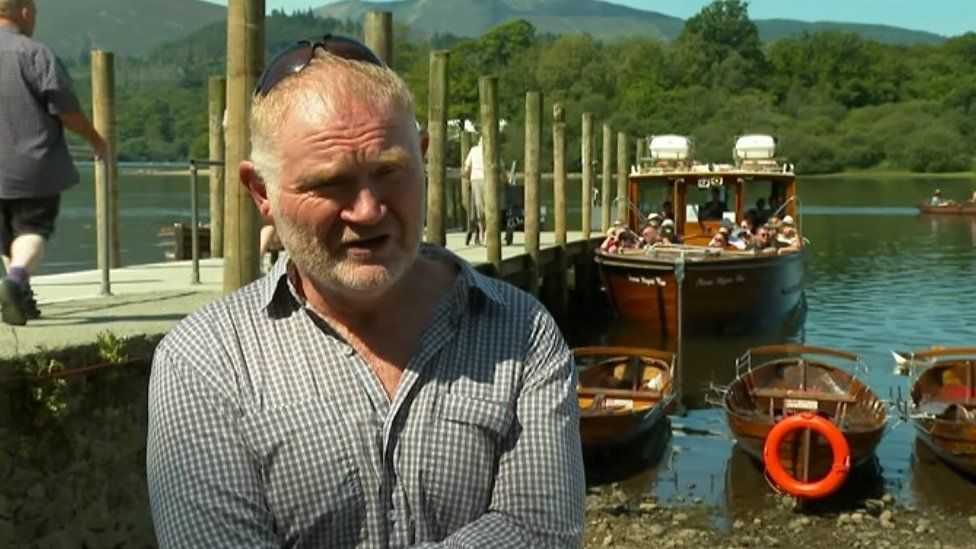 Visitors to a Lake District town are being encouraged to take part in a new "park and sail" scheme which aims to cut "unprecedented" road congestion.
People buying an all-day £4 parking ticket at Keswick Rugby Club receive a 15% discount on boat trips across Derwentwater.
It is hoped it will help alleviate issues at hotspots such as Cat Bells.
Keswick Tourism Association says matters are "close to breaking point" with rising visitor numbers.
About three million people visit the town annually and it has been particularly popular over past months as coronavirus lockdown restrictions have been eased.
Phil Stannat, Keswick Fire Station manager, said: "It's mainly people parking on the sides of roads.
"Fire engines and ambulances can't get past and there are no passing places if vehicles are parked bumper to bumper for long stretches."
John Wilson, of the rugby club, said its 200-space car park "wasn't fully utilised historically" and the partnership with Keswick Launch Company was "about getting vehicles off the road".
Visitors can access boats via a walk through Crow Park along the northern shore of Derwentwater.
Problems with parking and congestion in the area have "been a topic of conversation for many years," according to Vanessa Metcalfe, of the tourism association.
"We do have some outlying car parks such as the rugby club that are underused so we need to promote them better.
"People who have been coming to Keswick for years didn't know there was a car park there."
Related Internet Links
The BBC is not responsible for the content of external sites.