Parton landslide: Council still not sure when residents can return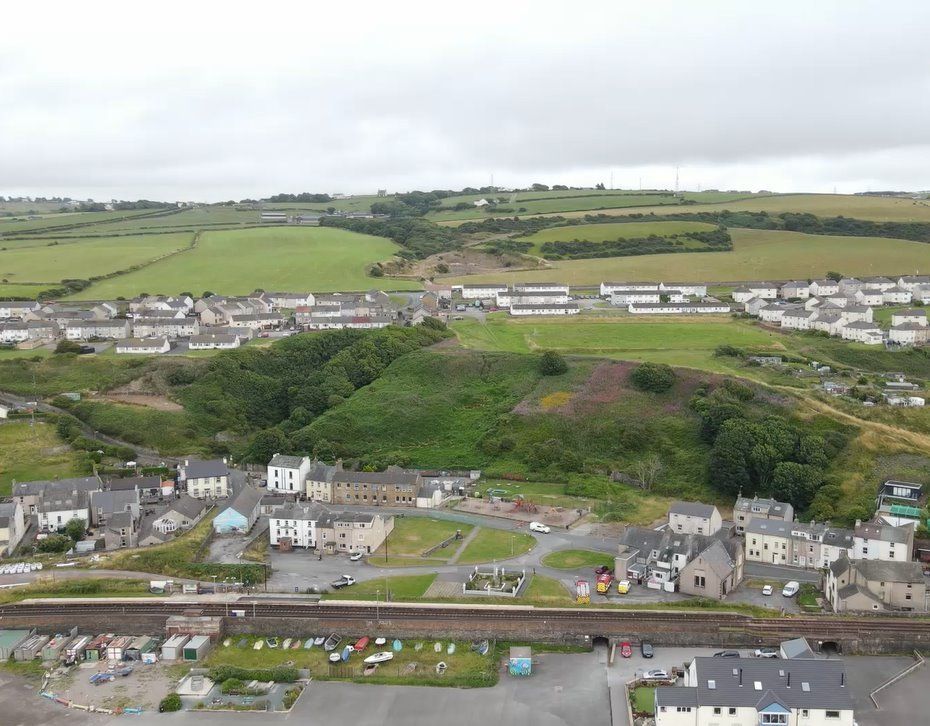 Vegetation is being cleared to allow survey work at the site of a landslip in Cumbria which forced families to be evacuated.
Residents of 14 houses left after cracks appeared in the hill behind Main Street in Parton on Wednesday.
Cumbria County Council said it was not sure when people could return, but controlled access to homes would be allowed if essential.
Detailed survey work is due to begin at the site on Monday.
The council said the risk to public safety remained, and the fire service and mountain rescue volunteers had assessed the site in case a rescue plan was needed if another landslip took place.
The steep hill where the cracks appeared is directly behind a row of homes, a play park and the village school, St Bridget's, which is attended by 99 children.
A council spokesman said: "Regarding the school, we do not currently have enough information to know what the situation means for the school, either immediately or in the longer term.
"There is planning going on now to look at options if it is not able to safely reopen in September.
"We understand people's concerns, but there are many questions that we simply cannot answer yet.
"We will keep you updated as the situation develops."