Morecambe Bay NHS Foundation Trust back in 'special measures'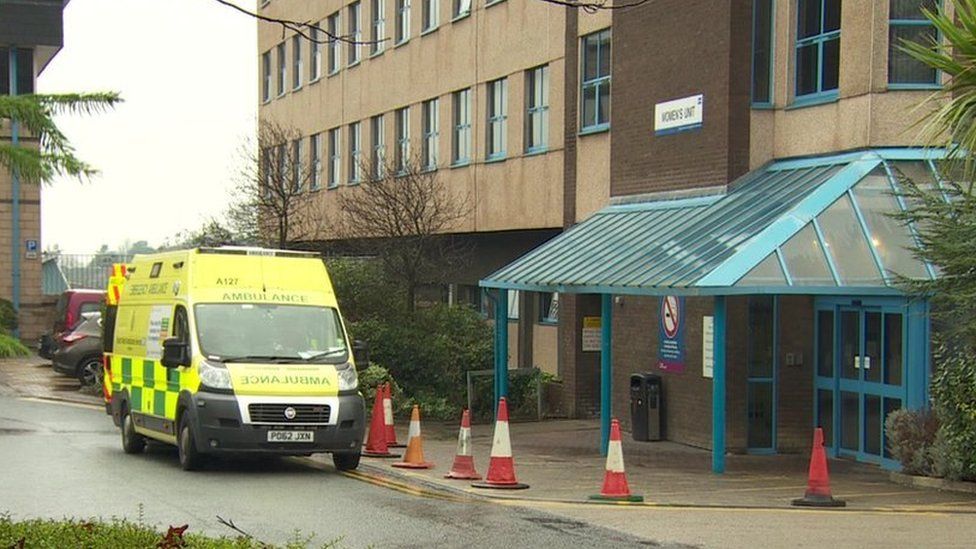 A health trust has been placed in the equivalent of special measures six years after coming out of them.
The University Hospitals of Morecambe Bay NHS Foundation Trust has been put into NHS England's new national Recovery Support Programme.
The trust runs Furness General Hospital in Barrow, the Royal Lancaster Infirmary and Westmorland General Hospital near Kendal.
It said it was "committed to providing the best quality care".
Trust chief executive Aaron Cummins said: "We are committed to providing the best quality care to our patients, including recovering from the additional challenges Covid-19 has posed.
"The Recovery Support Programme provides an opportunity for us all to work together across Morecambe Bay to build better and more sustainable services for those patients for the future."
An NHS England spokesman said the organisation "took action early this year to provide additional improvement support to the trust's senior leaders" and added enrolment in the recovery programme would "provide a system-focused approach" to enable it "to address and resolve the complex issues it faces".
An improvement board has been put in place by NHS England, alongside the appointment of an improvement director, to oversee the trust's work.
The watchdog said it required "intensive support" after finding medical care in one part of the Royal Lancaster was "of particular concern" while the overall recruitment of nurses and doctors was identified as a "fundamental" worry with "too much reliance" on temporary staff.
However, in 2019 the CQC said the trust had gone £64.7m over budget in 2017-18 and had outstanding loans totalling £210m.
Related Internet Links
The BBC is not responsible for the content of external sites.