Hundreds join Max the miracle dog's Keswick birthday walk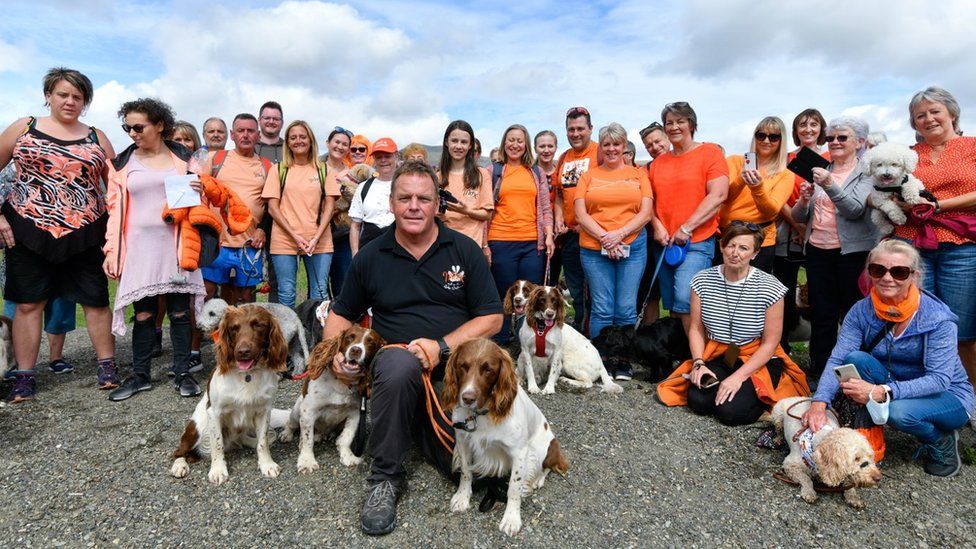 Hundreds of dog lovers and their pets have joined a famous springer spaniel for a 14th birthday walk.
About 500 people and 400 dogs joined the walk with more than £30,000 being raised for the PDSA.
Mr Irving said: "Max has changed so many lives so it seemed fitting to enjoy his 14th birthday walk with as many people and their dogs as possible.
"We asked everyone to wear orange, which is Max's colour, and I was blown away by the response."
Ruth Lister from the PDSA said: "It was truly joyful to spend the day celebrating Max's birthday with hundreds of people whose lives he has had such an enormous impact on."
Mr Irving has previously said meeting Max saved his life after the locksmith spent two years in chronic pain and with severe depression following a car crash.
He adopted Max in 2008 and during the coronavirus lockdowns shared daily videos of Max and his "brothers" Paddy and Harry on their walks on Facebook garnering hundreds of thousands of views.
Related Internet Links
The BBC is not responsible for the content of external sites.