String of crashes on Cumbria artery spark calls for safety measures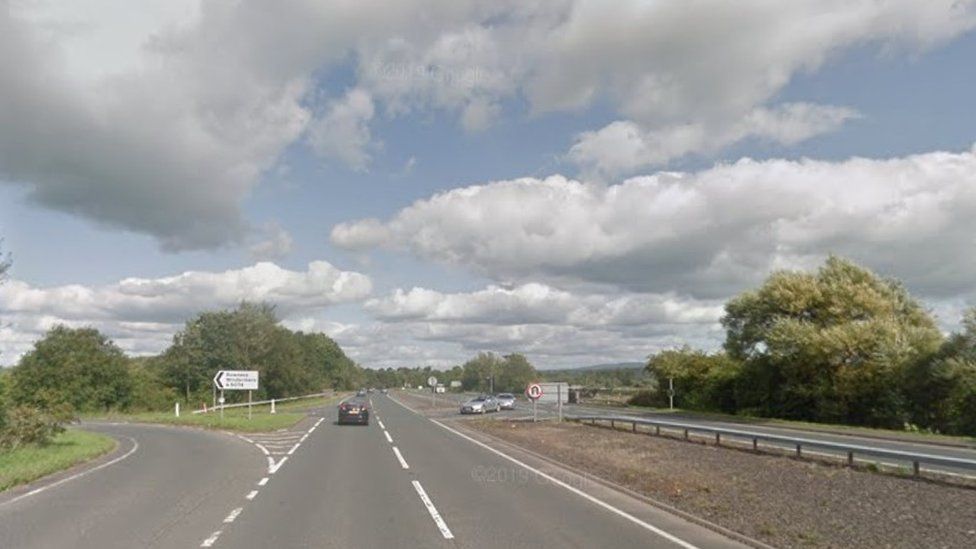 One of the main routes through the South Lakes urgently needs new safety measures in order to save lives, campaigners have said.
Two people have died and others have been seriously injured in crashes on the A590 in Cumbria since June.
Between 2015 and last year eight people died and 39 were seriously injured.
Campaigners say a roundabout at Gilpin Bridge, near Levens, and speed cameras by the filling station at Newby Bridge would improve safety.
In June a man died at Newby Bridge and earlier this month an 80-year-old cyclist was killed near Gilpin Bridge.
In a separate collision at Gilpin Bridge on 16 August, four people were seriously injured in a crash involving a car and a cement lorry.
There have also been crashes at the Hawkshead turn in Newby Bridge and outside the steam railway at Haverthwaite during the school summer holiday period.
Tim Farron, the Lib Dem MP for Westmorland and Lonsdale, believes the installation of a roundabout would make the route safer.
"It's massively frustrating and makes me very angry, especially when you know so many people who have been involved, and the frustrating thing is to build a roundabout at Gilpin Bridge would cost around £15m," he said.
"There's no doubt that the junction is repeatedly a location for fatalities."
Staveley parish councillor Richard Rhodes is one of those pushing for improvements.
"The biggest issue is there is too much traffic driving too quickly on roads that are inadequate to take the flow of traffic," he said.
"If we could have average speed cameras between Barrow Banks and Haverthwaite we would improve the local situation."
Bruce Parker, National Highways' head of planning and development in the North West, said discussions are ongoing to try to improve safety on the A590.
"We're currently looking at reducing speed limits and whether enforcement by average speed cameras could complement that," Mr Parker said.
He also confirmed he has been in discussion with Mr Farron about installing a roundabout at Gilpin Bridge.
The Department for Transport said more than £27bn was available between 2020 and 2025 to improve the performance and safety of the UK's strategic roads.
Related Internet Links
The BBC is not responsible for the content of external sites.