Keswick's Alhambra cinema to reopen after £300k 'gamble'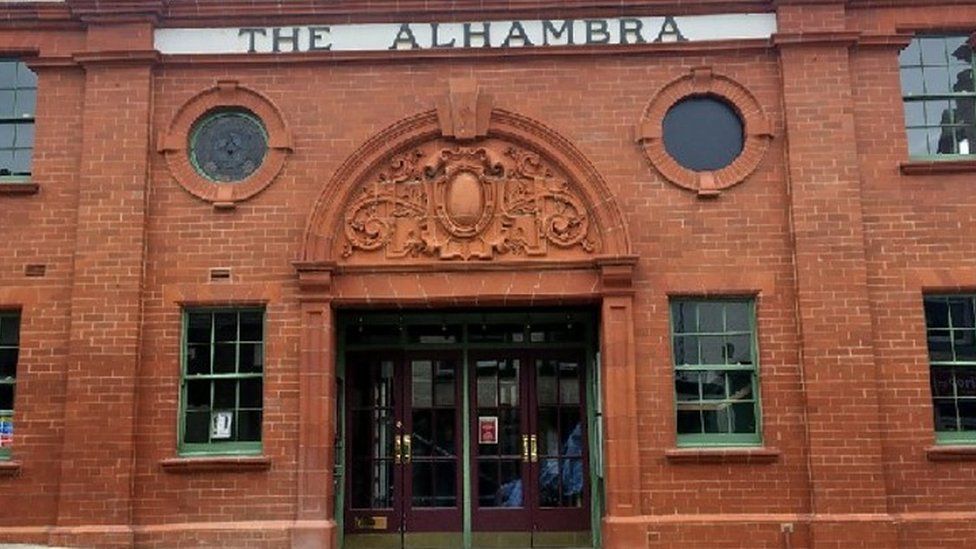 A 108-year-old cinema in the Lake District is to reopen after a £300,000 "gamble" on an upgrade.
When cinemas were allowed to reopen in May, after Covid restrictions were eased, the owners of the Alhambra in Keswick decided to stay shut and build a second screen room.
Co-owner Carol Rennie said she hoped the investment would pay off when the cinema reopened on 30 September.
The last time it welcomed audiences was 31 December.
Work on the building has been paid for by crowdfunding appeals and investor and co-owner Jonathan Moore, Ms Rennie said.
When it opened in 1913 the first movie to show at the Alhambra was the silent film Quo Vadis.
When it reopens later this month it is hoped the new James Bond film, No Time to Die, will draw in the crowds.
Ms Rennie said the family-run independent cinema exists on "love and a shoestring".
Mr Moore, who joined the business in March 2021 said: "Although it seems like a massive gamble to do an expensive refurb in the middle of a pandemic, we think it was in fact a no-brainer.
"What better use of the enforced closure than to undertake a time-intensive project like this, that will pay dividends for decades."
Ms Rennie said an "army of volunteers" helped with painting and other jobs.
She added: "There's some trepidation about the future of cinema with streaming options now available.
"But we're a little gem of a heritage picture. We're pretty confident that one-off, regulars and holidaymakers will see us right."
Related Internet Links
The BBC is not responsible for the content of external sites.