Northern Lights display captured across Cumbria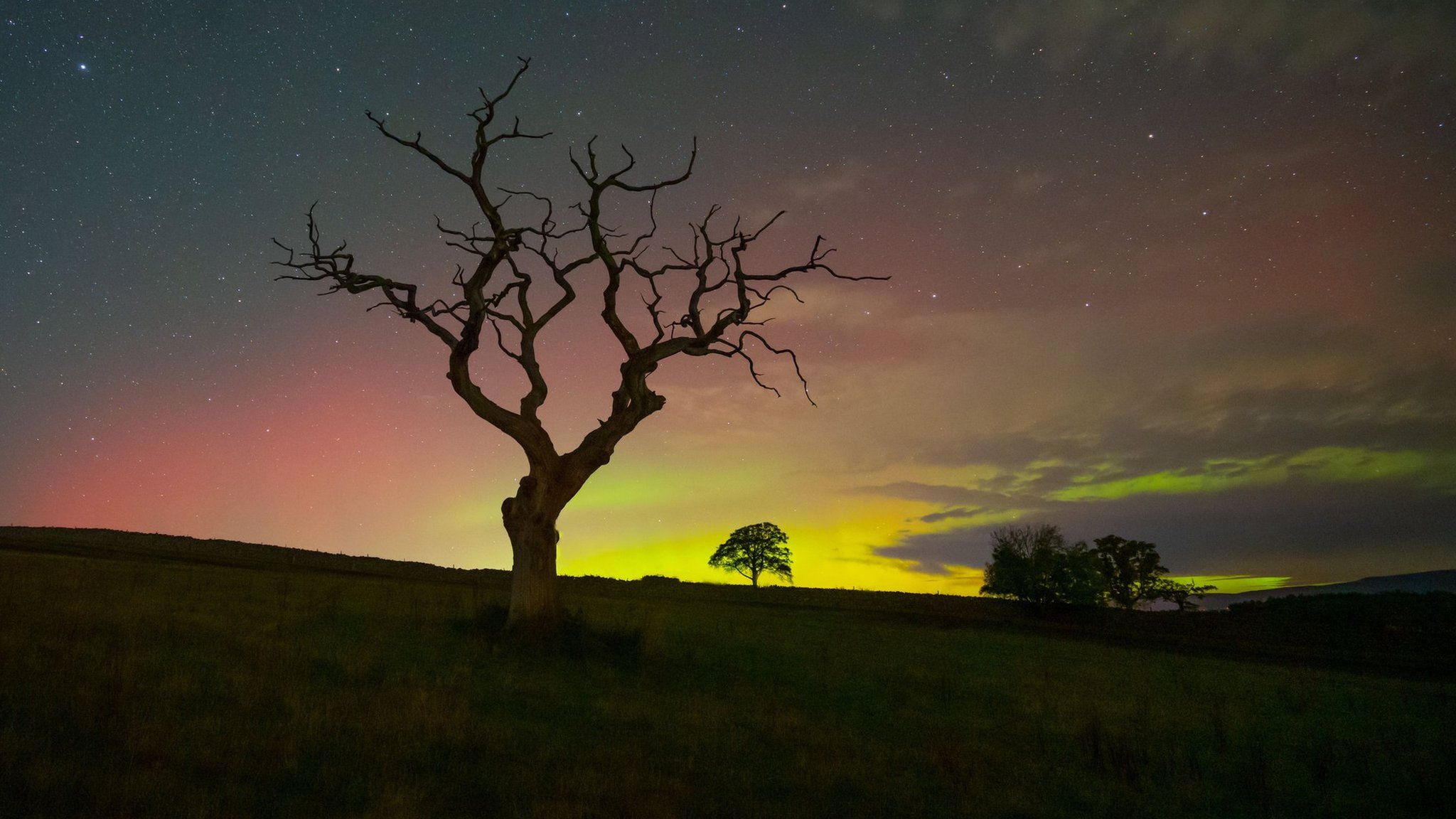 A spectacular display of the Northern Lights was captured by photographers overnight across parts of Cumbria.
The Aurora Borealis is caused when atoms in the Earth's high-altitude atmosphere collide with energetic charged particles from the sun.
The lights were visible on Wednesday night due to a particularly strong solar flare, known as a coronal mass ejection, the Met Office said.
Star-gazers could see more displays on Thursday as conditions continue.
Jonny Gios, from Kendal, was taking pictures of the Milky Way at Blea Tarn when he said he could "see some interesting colours in the Langdales".
The 42-year-old said: "When it came on my camera, I thought it was broken.
"I've never seen the Aurora before and the colours are just amazing. It just goes to show the splendour of where we live."
Tom Kay from Flimby, said he shot his image on a on fully manual vintage lenses adapted for use on a mirrorless digital camera.
The 45-year-old said: "I was completely taken aback by the amount of activity when I set my camera up. It was cold and windy down in the prom but well worth the effort.
"I sent a photo of the screen on my camera to my girlfriend, she couldn't believe it was real.
"I'm pretty happy with the pics I got but I always want to do better. The forecast is good for tonight so with a bit of luck I'll not have to wait too long for the opportunity."
Met Office space weather expert, Krista Hammond, said: "Further geomagnetic storms are possible tonight and into the early hours tomorrow morning, due to the ongoing effects of the coronal mass ejection.
"This means there is the potential for further sightings of the Northern Lights overnight."
All images are copyright.