Danny Hodgson: Punched footballer moved out of ICU after 59 days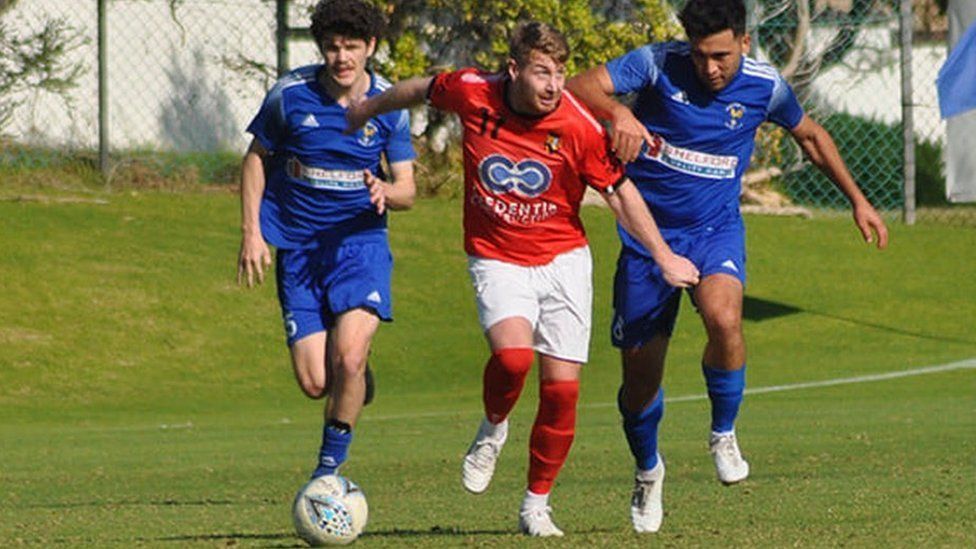 A British footballer left in a coma when he was attacked in Australia has been moved out of intensive care after 59 days, his parents have said.
Danny Hodgson, 26, originally from Cleator Moor, Cumbria, was attacked in Perth, where he had been living.
His parents Nicola and Peter said their son was still in a "critical condition" and they were in "awe of his courage and spirit".
The former Carlisle United youth player is being cared for by neurosurgeons.
Mr Hodgson, who plays for Western Australian side ECU Joondalup, suffered a bleed to the brain and skull fracture when he was punched near Perth railway station following a night out with team-mates.
They spent two weeks in quarantine due to Australia's strict Covid-19 restrictions before being able to visit their son at Perth Royal Hospital.
In a statement the couple said their son had been moved to a trauma ward and continued to be monitored around the clock.
"He has a tracheotomy which means he is unable to speak to us, but he is aware that we are with him," they said.
"Even the smallest effort is a mammoth undertaking for Danny, and we are in awe of his courage and spirit."
The couple said they wanted to express their "eternal gratitude" to the "army" of doctors and nurses who had helped him.
"Your dedication to our son has been incredible," they added.
"Our family continues to draw strength from the messages of support we receive from around the world, so please keep Danny in your thoughts and prayers."
A 15-year-old boy has been charged with causing grievous bodily harm over the attack.