Lake District car park decision deferred for site visit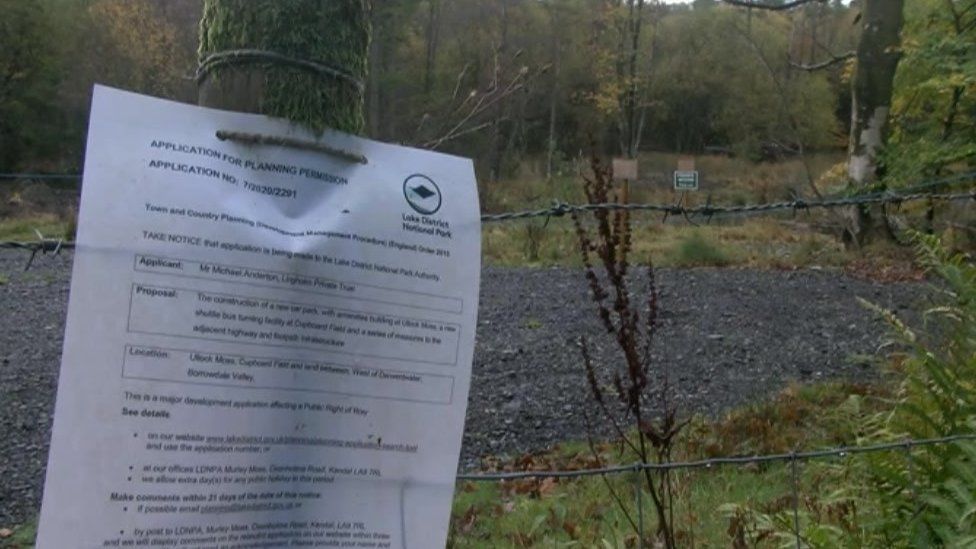 A decision on plans for a 150-space car park near Catbells in the Lake District has been deferred until the beginning of next month.
The Lake District National Park Authority was due to vote on the proposal for Ullock Moss, at Portinscale, on Wednesday.
It will now delay its judgement until members have visited the site and a decision is expected on 1 December.
Objectors fear it will add to existing problems with traffic levels.
Campaigner John Wilson said: "We want visitors to park up in Keswick, all the [current] messaging is centred around that. There are so many very popular areas in the Lake District, we can't simply have car parks at every location."
Alan Ashby, who also opposes the plan, described current traffic volumes in the areas as "chaos" with vehicles backed up through Portinscale from a junction with the A66.
Friends of the Lake District, the National Trust and Cumbria Wildlife Trust have also called on the park authority to reject the scheme - warning it would "set a precedent that would have a major bearing on the wider future of the Lake District".
However, the applicant and landowner, Michael Anderton of Lingholm Private Trust, believes the car park would take traffic off nearby roads which he said were "regularly reduced to one lane with many vehicles parked at junctions, farm access ways and passing places".
"We think in all probability an equal amount of harm is being done now with damage to roadsides, verges, litter and cars crawling along the Portinscale to Grange road looking for car parking spaces."
Tony Lywood, Cumbria County Council's member for Keswick, is among those in favour of the scheme.
"My position is very clear, we have to manage cars coming into the Lake District," he said.
"I have always advocated a charge to any cars coming into the Lake District, but given the fact we have a huge number of cars we need to make provision for those cars."
Related Internet Links
The BBC is not responsible for the content of external sites.