Derbyshire councillor criticises education secretary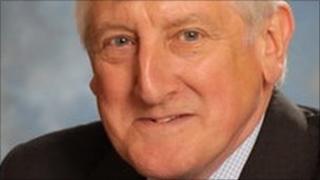 The Conservative councillor in charge of Derbyshire's schools has criticised the government's education reforms.
Mike Longden said Education Secretary Michael Gove had been "naughty" by suggesting lots of schools want to become academies.
And he said another government proposal, so-called "free schools", would not empower typical parents.
Eighteen secondary schools in the county have expressed an interest in becoming an academy.
But Mr Longden, the cabinet member for education, told a council meeting that many of those schools are simply searching for information.
"I think Gove has been a little bit naughty in talking about all this interest in becoming an academy," he said.
"We are making a strong case for schools remaining part of the local authority."
'No incentive'
Labour opposition councillors are also concerned about academies.
Anne Western, the Labour group leader at the county council, said: "There seems to be no incentive or compulsion [for schools] to consult parents."
Mr Longden also said he had difficulty with "free schools", where parents would be encouraged to start their own government-funded school.
He said they would benefit a minority of powerful parents, rather than empower the majority.