Derby flat deaths 'likely to be linked'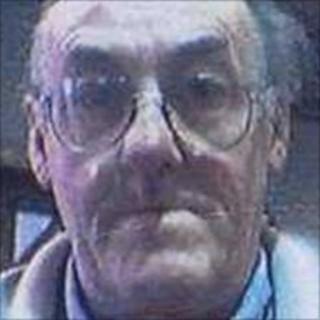 Police say there is a "strong possibility" that the deaths of two men at a block of flats in Derby are connected.
John David Matthews, known as Dave, was found dead in Waterford Drive, Chaddesden, on 25 July.
Detectives said the 66-year-old worked part-time as a kitchen porter. A man arrested in Cumbria on suspicion of his murder remains in police custody.
A second man, aged in his 50s, was found dead in the building on Friday.
Mr Matthews' death was confirmed as suspicious after a post-mortem examination, though the results have not been made public.
The cause of death of the as-yet unidentified second man is still to be established, but is also being treated as suspicious.
Derbyshire Police have released a photograph of Mr Matthews to try to trace his movements in the days leading up to his death.
Officers broke into his flat after his employers at Darleys Restaurant, where he was last seen on 9 July, raised the alarm when he failed to turn up for work.
Kathryn Hobson, one of the owners of Darleys, said she and husband Jonathan initially went to Mr Matthews' flat to check on him after they struggled to get hold of him.
She said the pensioner had worked at the restaurant for about 20 years.
"He got on extremely well with all the staff here, they called him 'Grandad'," she said.
"He retired last year but afterwards he stayed part-time. It's come as a huge shock to everybody and the staff are very upset.
"He was a lovely gentleman, he would do anything for you."
Mrs Hobson described Mr Matthews as "young at heart", adding: "He was a really sweet old gentleman and never did anything to hurt anyone. We all really, really miss him."
Assistant Chief Constable Steve Cotterill said: "We would really like to piece together Mr Matthews' whereabouts between the last confirmed sighting of him and the point he was found dead.
"Although a post-mortem examination has yet to be carried out in respect of the second death because of the circumstances, there is a strong possibility the two deaths are linked."