Nationwide Building Society closing 14 SW agencies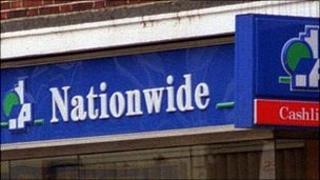 Nationwide Building Society is to shut 14 of its agencies in the South West.
Of the 130 closures across the UK, six will be in Cornwall and eight in Devon. All the main branches will remain open.
Nationwide announced in May it was withdrawing from third party agencies it no longer considered "economically sustainable".
The society said the agencies are managed by non-Nationwide staff and offer a limited, predominantly savings based, counter service.
Nationwide spokesman Matthew Wyles said the decision to close the agencies was reached after very careful consideration.
Agency partners would be fully supported to ensure the transition was made as easy as possible for its customers and staff.
"During these difficult times, every penny we spend on unprofitable activity stops us returning value to our members," he said.
"Regrettably, it is no longer sustainable for us to operate an agency network which 95% of our customers never use."
Mr Wyles said customers could either transfer their business to another branch, or alternatively, they could use the society's internet or telephone services.
There are 21 Nationwide employees affected by the agency closures, but the society said it hoped to find alternative positions for them either within or outside the Nationwide Group.