'Significantly fewer' absconders from HMP Sudbury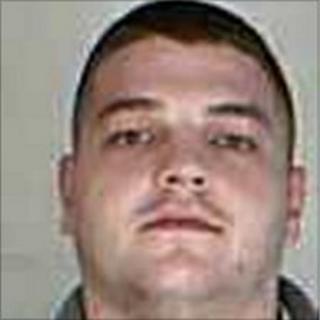 The number of inmates absconding from an open prison in Derbyshire has "reduced significantly" in recent years, according to a new report.
In 2006, 86 prisoners failed to return to HMP Sudbury but this figure fell to 29 in 2009, inspectors said.
They said the prison remained "an essentially safe, purposeful place".
However, concerns were raised about "varying" relationships between staff and prisoners, as well as the availability of illegal drugs.
The inspectors, who visited in April, said they were pleased that suicide and self-harm prevention procedures were sound and that there were few incidents of violence.
They also praised the work, training and education available to all prisoners.
But some inmates were negative about the way in which they were treated by staff.
'Largely effective'
Inspectors said the prison's segregation unit and its work to support foreign nationals both needed improvement.
Nigel Newcomen, the deputy chief inspector of prisons, said: "Sudbury continues to provide a reasonably safe, respectful and purposeful environment, together with an effective focus on resettlement.
"Indeed, since our last visit it has risen to the challenge of an increased population, including many more indeterminate-sentenced prisoners, while continuing to manage down the number of absconds.
"There are a number of areas where further improvement is needed but, overall, staff are to be commended for maintaining a largely effective open prison at a challenging time."
Several prisoners have absconded from Sudbury in recent months, including convicted killer Ashley Squires, who ran over a farmer in Warwickshire while attempting to steal his Land Rover.
Squires is now back in jail after being arrested over the weekend in York.