Survey to highlight broadband problems in Derbyshire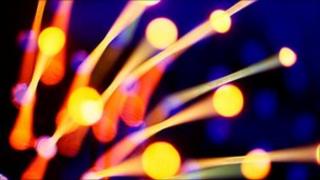 Derbyshire County Council has launched a survey to discover what broadband access is like across the county.
The council said it was well known that some areas of Derbyshire, particularly rural parts, did not receive a fast and efficient service.
The authority said it hoped to find out the full extent of the problem.
Residents will have the chance to complete a questionnaire which will ask about any problems and the impact they have on their home and businesses.
Councillor Simon Spencer said: "You would imagine that in this day and age everyone is surfing the internet.
"But across Derbyshire there are still people, particularly those who live in rural areas, who cannot receive a broadband service - or, if they can, the service is patchy at best.
"I would encourage as many as possible to take time to fill in the questionnaire."