Paramedic 'told not to enter pub' to treat dying woman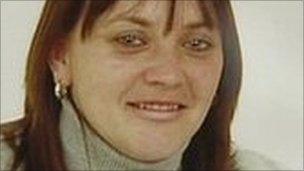 A paramedic has denied claims at an inquest she refused to enter a pub to treat a dying woman.
Emergency calls were made when Melissa Procter-Blain, 32, was taken ill at The Crown pub in Spondon, Derbyshire, in July 2009.
Witnesses at the inquest said they had to persuade the lone female paramedic the pub was safe to enter.
But she insisted she did help Ms Procter-Blain, despite being told by her control room to stay outside.
Ms Procter-Blain was in a wheelchair after injuring herself in a fall at the same venue some months earlier.
The inquest heard the 999 call made by her friend Leanne Haywood.
This recorded Ms Procter-Blain's laboured breathing as well as shouting and swearing in the pub. The call ends when the paramedic arrives.
The former landlord of the pub, Kevin Pearson, said he had to run 100 yards to a garage where the paramedic was parked. He then said he had to guarantee her safety before she would move.
Giving evidence, the ambulance despatcher, who cannot be named for legal reasons, said the paramedic did not park her vehicle outside the pub for health and safety reasons.
The despatcher also said she told the paramedic not to enter the premises as it was late on a Saturday night and she was a lone female.
When asked by coroner Dr Robert Hunter why the paramedic was sent even though she could not do anything when she arrived, the despatcher said she was guided by policy and added: "She was the nearest available vehicle".
The paramedic, who also cannot be named, confirmed there was shouting and swearing coming from the pub but insisted she went in anyway.
She said: "A kind of big shout just went up, people all at once started screaming and calling me names, there was a big panic.
"They were effing and blinding at me to hurry up and get inside to the pub."
She added she got to Ms Procter-Blain "in less than a minute" and treated her until an ambulance arrived.
Related Internet Links
The BBC is not responsible for the content of external sites.