Repton School 'helped inspire Dahl' to write Charlie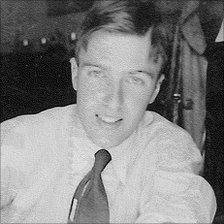 A Derbyshire school attended by Roald Dahl may have provided the inspiration for the author's famous book Charlie and the Chocolate Factory.
Dahl boarded at Repton School in South Derbyshire from 1930 to 1934.
During this time he and his schoolmates were used by Cadbury to taste and rate new products before they went to market.
The school believes this sparked a lifelong love of chocolate culminating in Dahl's world-famous story.
Now it is holding a day of celebrations to mark what would have been the author's 95th birthday.
The special day includes a quiz, an assembly about the author and a visit to The Priory, the Repton school house where Dahl lived.
Pupils have also been set writing assignments to replicate the writer's style and creativity.
John Golding, house master at The Priory, said Dahl's influence could still be found at the school.
"We're very proud to acknowledge Roald Dahl as one of our great old Reptonians," he said.
"In the earlier years we try to make sure almost all of the pupils here encounter his writing in one form or another.
"His autobiography Boy has a whole section devoted to Repton and we like to allow the children to get a feel for what it must have been like here in the 1930s, if perhaps in a slightly exaggerated form."
Mr Golding said the school was happy to have played a small role in helping Dahl create Willie Wonka, whose tale has sold millions of copies around the world and been adapted into two major films.
He said: "In a rather marvellous move Cadbury decided they would have a blind testing facility at Repton - something I am sure the pupils would love to have now.
"We like to think this was what inspired Dahl to write Charlie and the Chocolate Factory and in fact he had a lifelong love of chocolate as a result I think."
More than 100 million copies of Dahl's books, which include James and the Giant Peach, The BFG and Matilda, have been sold globally.
Photographs of the former pupil taken during his four years at Repton are proudly displayed on walls throughout the school.
The young author captained the successful Repton Fives team and recalled fondly days spent riding his new motorbike through countryside surrounding Repton during his final year at the school.
In a letter written later in his life, he said: "It gave me an amazing feeling of winged majesty and of independence."
Related Internet Links
The BBC is not responsible for the content of external sites.