Ilkeston new homes plans to be reviewed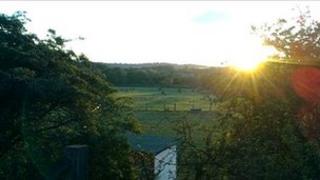 Plans for hundreds of new homes at two sites in Derbyshire are to be reconsidered after objections from residents.
Erewash Borough Council drew up initial proposals to build 1,200 new homes at two sites near Ilkeston - 500 at Quarry Hill and 700 at Manner Floods.
But residents had argued against the loss of green space during a public consultation and called for a review.
Council leader Chris Corbett said the project was now on hold.
"Generally, people were against the plans. We said we would look again.
"There was a feeling that we were in too much of a hurry," Mr Corbett said.
As well as the loss of wildlife, campaign groups Say No and the Quarry Hill Action Group said they were concerned about the expected increase in traffic on the roads and pressure on schools and health care services.
The authority said every piece of land that was not green belt would be considered in its review and landowners would be invited to put forward new sites for consideration.
Mr Corbett said: "It may be that there's other pieces of land that we were thinking might be industrial land that we could use."
But development on Manner Floods and Quarry Hill could not be ruled out in the future, Mr Corbett said.