'High demand' for Muslim ethos school in Derby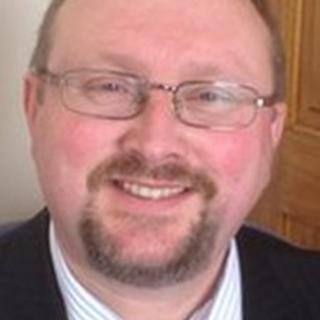 A Muslim ethos school in Derby described as the first of its kind has begun to enrol pupils.
The Al-Madinah School will open in September but the first enrolment events are being held this week.
About 145 pupils have already signed up - and the school expects that its 1,020 places will be over-subscribed.
The school intends to be the first Muslim ethos, all-through free school in the country, but will be open to pupils from all faiths.
Free schools are funded by taxpayers but are not controlled by local authorities.
Being an all-through school means pupils will be taught there for reception, primary school and secondary school.
An atheist group called Derbyshire Secularists and Humanists has argued the school will teach "a distorted view of the world".
Calling for all religious schools to be banned, the group's founder Mike Lake said: "I'm all in support of people having religious views.
"People can believe whatever they like as long as they don't tell me and others what to think."
'Ethos and culture'
In response, the school's principal Andrew Cutts-McKay said the Muslim ethos of respectfulness would be relevant to pupils from all backgrounds.
"I was drawn to the Al-Madinah School because of the ethos and culture that's going to be developed and introduced," he said.
"It's about developing a really effective school with high standards."
He said the school would aim to have a student population which was half Muslim.
The school will offer an Islamic studies program which will include Koran reading with pronunciations, translation of the Koran and Koran memorisation.
The program will have an opt-out choice for parents who do not want their children to take part.
Daily prayers and weekly religious assemblies will also be held at the school.
About 65 pupils were signed up at the first enrolment event on Monday and a further 80 have been signed up online.
Further events are being held on Friday and Sunday.
Prospective pupils include children from Burton-on-Trent, in Staffordshire, and Nottingham.
From September the school will have an intake of 60 pupils in reception, 60 pupils in year one and 120 pupils in year seven.
The school will grow every year by an additional 60 pupils in the primary school and 120 pupils in the secondary school.