Derby City Council withdraws support for school academies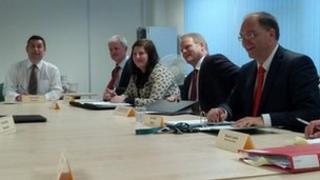 Labour has used its first meeting back in charge of Derby City Council to reverse the authority's policy on academy schools.
The council will now no longer offer support to schools which want to leave the local authority's control.
The Conservative opposition accused Labour of bowing to pressure from teaching unions.
Paul Bayliss, the council's new leader, said: "We are intent on implementing our manifesto."
Derby's Liberal Democrats backed the shift in policy.
Meanwhile no decision was made on whether the authority would continue with plans to build a new velodrome in the city.
Labour said it was hoping to decide whether to go ahead with the project by the start of the 2012 Olympics.
Mr Bayliss said "the jury was still out" on the planned development.