Views invited on Derbyshire Dales new homes plan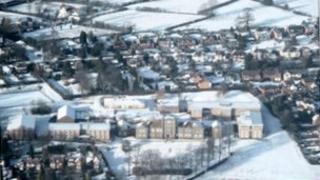 Residents are being asked for their views on where 4,400 new homes should be built in the Derbyshire Dales over the next 15 years.
The district council has organised a series of exhibitions and meetings as it draws up its long-term housing plan.
The authority has said land needs to be allocated for new developments in Ashbourne, Matlock, Wirksworth, Darley Dale, Tansley and Doveridge.
Meetings will take place in each area and people can submit comments online.
Lewis Rose, leader of Derbyshire Dales District Council, said: "Finding sites to meet the long-term housing needs of the Derbyshire Dales is always an incredibly sensitive issue, especially where there is a strong sense of community.
"Four thousand four hundred new homes must be built by 2028 to meet the future housing needs of the Derbyshire Dales.
"The district council's task is to balance the need to maintain the quality and character of the area with the housing needs of our children and grandchildren."