Chellaston Road traffic delays caused by gas work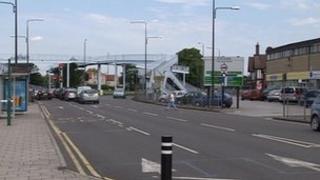 Drivers are facing months of disruption on one of the busiest routes into Derby due to work to replace gas pipes.
A section of Chellaston Road on the northbound approach to the Spider Island roundabout is down to one lane for the next two months.
In two weeks, work is also due to start around Derby Road's junction with Manor Road which will take nine months to complete.
National Grid said 3.2km (1.9 miles) of gas pipes are due for replacement.
It said about £2.2m would be spent upgrading Derby's gas network, installing hard-wearing pipes which can last for 80 years.
Project manager Paul Patrick said: "We are doing this work during the summer when gas usage is lowest and the school holidays mean there are fewer traffic movements."