Psychologist's death blamed on sex case worries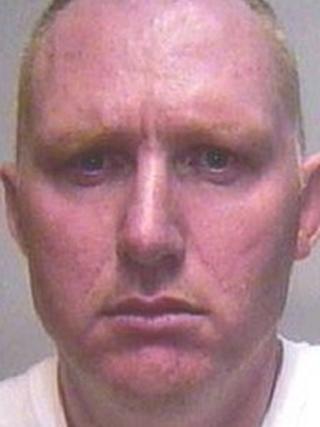 A clinical psychologist who blamed herself for a decision to release a known sex offender was "visibly upset" before her death, an inquest has heard.
Lisa Derriscott, 33, of Long Eaton, Derbyshire, was found dead in a burned out car near her home on 3 August 2011.
She worked on a Nottinghamshire mental health team that sanctioned the release of sex offender Shaun Tudor, 44, who went on to reoffend.
In a narrative verdict, the Derby coroner said she took her own life.
'Bright and bubbly'
Tudor was later jailed after admitting the attempted rape of a 10-year-old boy.
The St Andrew's Healthcare unit, run by a charity, works with about 70 men with learning disabilities and autistic disorders.
Ms Derriscott's partner Andrew Whittle told the inquest at Derby Coroner's Court that she had told him "she couldn't live with herself" because a patient had been released and "gone on to do something wrong".
Tudor, who has learning difficulties and had spent 24 years in secure units before the assault, was jailed indefinitely in November 2011 after he admitted attempting to rape a boy in woodland in July.
In 1988 he was convicted of assaulting a 14-year-old boy in Birmingham.
The inquest was told that although Ms Derriscott was not directly involved in deciding to release Tudor, she was visibly upset and "unable to cope".
Her mother Susan described her daughter as "normally bright and bubbly" person who was logical and usually able to cope with everybody's problems.
The inquest was also told that she sent notes to her family saying how much she blamed herself and how sorry she was.
St Andrew's Healthcare, a not-for-profit charity, said in a statement: "Lisa's enthusiasm and dedication are greatly missed. She made an important contribution to the charity and very many of those in our care.
"She was a highly valued member of multidisciplinary teams supporting patients in both Northampton and Nottinghamshire."
An earlier statement said an internal investigation had found the decision to allow Tudor to have unescorted leave was "clinically appropriate".