Derby's gang members make anti-crime pledge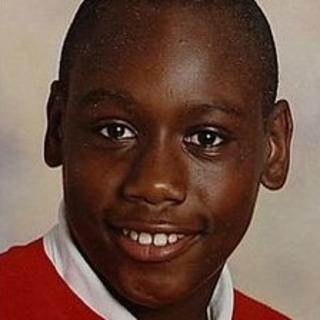 Several Derby gang members have made a pledge to leave behind their gang lifestyles as part of a project to cut crime.
A special hearing involving police, a judge, a trauma surgeon and an ex-gang member took place at Derby Crown Court.
Gang members were invited to the "call-in" to sit in the dock and hear how their actions affect people's lives.
Derbyshire Police's Ch Insp Steve Pont said since the call-in, 20 people had now signed up to the pledge.
The force received a £270,000 government grant to tackle the problem of gang crime in Derby.
Tried in London, Glasgow and the USA, this was the first time a session of this kind had taken place in the city.
'Shocking and emotional'
Ch Insp Pont said: "There is a gang problem in Derby, we've known about it for some time and we are targeting it.
"In the past we have approached gangs by sending people to prison," he said.
"If that's all we do with them, then they'll just come out of prison and continue to be in gangs.
"The call-in was at times shocking and emotional and I hope it meant something to them."
In 2008, 15-year-old Kadeem Blackwood was shot dead in Derby in a row over gang "disrespect".
Derby men Callum Campbell, 23, and Michael Hamblett-Sewell, 24, were jailed for 21 and 23 years respectively for the teenager's murder.
Ex-gang member Ashton Dacosta, who took part in the call-in, told the group gang crime ended up one of two ways - "in a box you can breathe in [the dock], or one you can't [a coffin]".
He added: "Seeing how many of my friends passed away, I think they knew where I was coming from, they took it in."
A London-based surgeon, who deals with more than 700 stabbing and shooting victims a year as a result of gang violence, showed the A1 group graphic images of the injured people he had worked on.
Ch Insp Pont added: "We need to show these young people a pathway out of the gang, that's what we're doing."