Derby museums move to trust control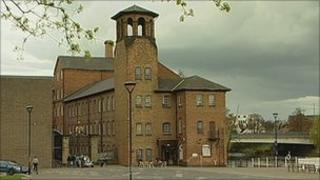 Derby's museums have been formally handed over to charitable trust.
The Derby Museum and Art Gallery, Silk Mill Museum and Pickford's House Museum have been transferred from the city council on a 30-year lease.
It is hoped the changes, which have taken two years to finalise, will allow the organisation to access additional funding.
In June, the city's public art collection was estimated to be worth £64m.
The trust said as well as bringing in new money, it hoped to raise the global profile of the collections, especially painter Joseph Wright.