Morrisons plans submitted to Amber Valley council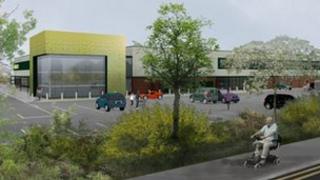 Plans to build a new supermarket and park on the outskirts of a Derbyshire town have been submitted.
The Ripley Gateway development, planned for land off Nottingham Road, includes a new Morrisons store and a park with football pitches and skating space.
The scheme, by developers Clowes Westerman, will now be considered by Amber Valley Borough Council.
If planning permission is granted, the new supermarket is due to open in autumn 2014.
The developers said the new store would create about 300 jobs - 100 full time and 200 part time.
The plans, which also include an extension to the A610 link road and allocated space for future housing, will be on display at Ripley's Moss Cottage on 5 and 6 December.