Derby County football fan banned for racist abuse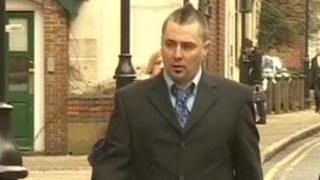 A fan who shouted racist insults at two players during a match between Derby County and Birmingham has been given a three-year football banning order.
Adam Smith, of Merrill Way, Allenton, was heard by other fans at Pride Park abusing Derby's Nathan Tyson and Birmingham City striker Marlon King.
Smith denied two charges of racially aggravated, abusive and threatening behaviour during the November game.
But the 34-year-old was found guilty by magistrates, who also fined him £219.
Derby magistrates had said there was "a compelling account" of the racist incident from three witnesses.
Several people who attended the game with Smith told the court he had not said anything about the players but magistrates were told three fans sitting in front of Smith heard him shout racist insults at the players.
Smith was also ordered to pay £750 costs.