Threatened Bakewell custard pie fight saved by insurer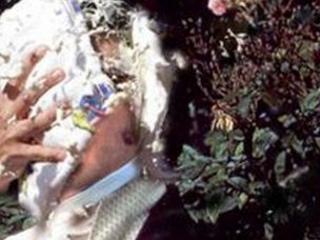 A Derbyshire custard pie fight that faced cancellation over health and safety fears has been reinstated.
The Mr Darcy Custard Pie Fight at Bakewell Baking Festival on 9 June will go ahead after an insurer agreed to cover the event.
The event is being held to mark the 200th anniversary of the publication of Jane Austen's Pride and Prejudice.
Derbyshire Dales District Council had insisted organisers needed insurance to stage the pie fight.
Town mayor Paul Morgans said he worked hard to salvage the event.
Mr Morgans said there were "a lot of obstacles to get over" to stage the inaugural festival, adding organisers had appealed for insurers to contact them after being refused by several firms.
The firm which carried out the risk assessment for the London Olympics Games eventually put the organisers in touch with several insurance firms willing to cover the pie-throwing event on the town's recreation ground.
Mr Morgans said he had taken part in a pie-throwing practice session and found that getting a custard pie in the face was "absolutely joyous".
"People are invited to enter teams of six with one person dressed as a Darcy …. the teams will be given a pie each and will try to protect their Darcy but at the same time try to get someone else's Darcy," he said.
The team with the "cleanest" Mr Darcy wins the competition.
The custard pie fight will be called Pies and Prejudice in honour of Jane Austen's novel, Mr Morgans said.
The two-day festival will include more than 40 events such as cake competitions, tea appreciation, masterclass demonstrations, 1950s bus rides and a Mad Hatter's tea party.