Gilbert and Sullivan festival quits Buxton for Harrogate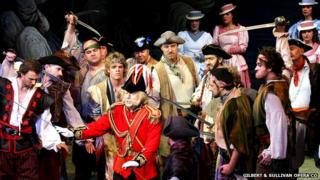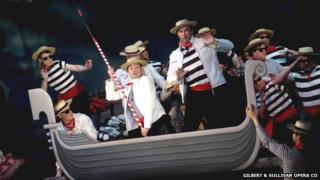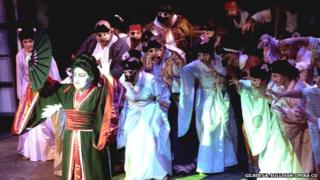 A Gilbert and Sullivan festival that draws thousands of visitors every summer is moving away from Derbyshire.
Organisers of the Gilbert and Sullivan International Festival, which takes place in Buxton, said they "couldn't wait any longer" for the council to commit to the event's future.
High Peak Borough Council accused them of being unreasonable.
The festival, which has been held each year in Buxton since 1994, is moving to Harrogate in North Yorkshire in 2014.
Ian Smith, chairman and artistic director of Gilbert and Sullivan Festivals Limited, the not-for-profit company behind the event, said the 2013 festival would be the last in Buxton.
He said he had been forced into the decision after the council stalled over contract negotiations.
'Sorry to be leaving'
"We warned the council we needed to have some indication of what their thoughts were for the year ahead. We didn't have a response," he said.
"We are very sorry to be leaving Buxton. We have enjoyed some wonderful years in the town. I know people are very upset and I have to assure them this situation is not of our making."
The leader of High Peak Borough Council, Caitlin Bisknell, said the festival already received a highly discounted rate to hire the Pavilion Arts Centre and the Octagon.
She said: "The true cost if we were to hire those out to anyone else would be worth £40,000-£50,000 to the authority."
Mrs Bisknell said the council was looking at a reduction in the cash grant but had "put an offer on the table", which Mr Smith had failed to respond to.
She added: "I am disappointed, but it is his decision at the end of the day."
Some 25,000 tickets have been sold for this year's festival, which will run from 27 July to 17 August at Buxton Opera House and the Pavilion Arts Centre.